Fleep User Stories is a series of blogposts that highlights the cool people, teams and companies that use Fleep in their daily business.
This time, we're featuring team that believes in taking care of the first mile for any customer – meet Shipitwise! More specifically, they take care of the first mile in international shipping. With their service, the customer can relax and doesn't have to worry about a thing. At this point, Shipitwise is an easy and affordable international shipping service for individuals.
The company is very new – it was founded in June 2015 by Aleksander Gansen (CEO), Olari Miiter (COO) and Ragmar Saksing (CTO). Other members on the team are Helen Kokk – UI&UX fairy of Baltics, Priit Kallas – Marketing guru of Estonia, Sander Gansen – startup hustler with Silicon Valley experience, Anna Medjanskaja – genius logistic with life-long experience in transport and logistics, and Ako Tulu – development ninja, iOS pro with Skype background.
Shipitwise started taking orders in December 2015 and launched their web order form in January 2016 (try them out now!). They're currently also participating in the Startup Wise Guys BusinessTech Accelerator.
We spoke to Aleksander, the CEO himself, about how and why they use Fleep. Without further ado, here's the Shipitwise Fleep user story:
How did you find out about Fleep? 
Two of our founders were already familiar with Fleep from their previous (successful) startup Fututec. It was a simple decision to start using Fleep as our team communication tool. Fleep is a convenient tool and its interface is really user-friendly.
What do you like about Fleep?
I like that the interface is extremely clear and user-friendly, the application is stable and the search engine is fast. We also enjoy the personal service from Fleep team.
What are your Fleep tips?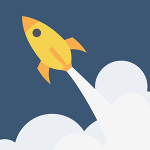 It's smart to create clear group conversations and topics in order to save time on searching for a particular subject or fact across all conversations.
Also, I would recommend making use of the possibility to star conversations – this will pin the most important chats or topics to the top of the conversation list, where they are always in sight.
How do you use Fleep?
Our team uses Fleep for private chats, as well as group conversations. The groups involve different people depending on the topic. For example, the Design and UI conversations do not involve people from Marketing and Sales etc.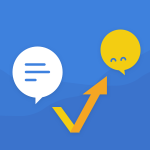 We also make use of the conversation email address. We forward emails to the conversation email and they show up in that specific conversation. This is great for when the content is informative and/or needs the attention of the team members in that conversation.
Also, we have found Fleep to be an ideal tool for collecting social media articles that are relevant to the team. We a have a separate conversation for gathering those - SIW_Social media articles.
Who would you recommend Fleep to?
I would recommend Fleep to anyone who is still using email on a daily basis, needs to follow email conversations and operate inside them.
It is a great tool for any international team as well, much more convenient than Slack. When Fleep is installed, all other platforms seem sooo unfinished. We are using Slack at Startup Wise Guys, but every time I ask myself "Why?!"
Even the members of a family can make use of it! Basically any person with a computer or mobile device would enjoy Fleep.
Thank you for sharing the Shipitwise Fleep User Story, Aleksander! You can find all featured user stories under the Fleep User Stories category. Make sure you also follow Fleep on Twitter (and #fleepstories) and Facebook to keep an eye on our news and updates!