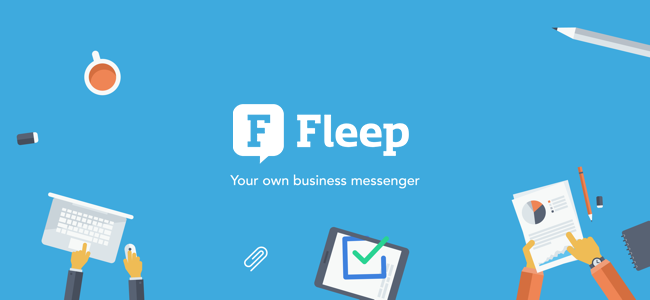 Hey,
I have some exciting news to share: today, we are rolling out Fleep 2.0. This means a brand new look and feel to the messenger across all your devices – desktop, iOS and Android. We hope you'll like it and that it makes your messaging experience even better :)
When we started with the redesign months ago, we estimated to be ready by September. Evidently it took us a bit longer, but it was definitely worth it.
Over the course of the last year we have added a lot of new functionality to Fleep: Labels, Tasks, Integrations etc. So, we realized it was time to align the Fleep experience across all devices.
With the goal of delivering a seamless experience across platforms, we focused on revamping three core parts of the UX:
Easy prioritization. We made several improvements to give you a better overview of your unread conversations, to make it easier for you to decide which conversation needs your attention first.This includes an overhaul of the Sidebar in the desktop version and redesigned conversation lists in the mobile apps. Mobile apps now also support conversation Labels for an improved experience when you're on the go. Additionally, we introduced conversation avatars across the platforms to give you better visual context in your conversation list.
Easy participation. We spent a lot of time fine-tuning the message flow in conversations. Our goal was to ensure that it's easy to read new messages and post your replies both on desktop and on mobile. In Fleep 2.0, the message text size has increased, and the messages have been moved into one clean column with as little visual noise as possible.
Less formal, more friendly. Wth our new branding and design, Fleep 2.0 provides a friendly but smart environment for your everyday work conversations. We'd like you to feel at home in Fleep, not like you're in a gray corporate office cubicle without much to enjoy :)
The practicalities: desktop apps will be automatically upgraded to the new design, but for the mobile Fleep 2.0 on Android and iOS, you need to update the apps on Google Play or in the App Store.
I am very grateful to our whole team for the effort over these past months. I am also very thankful for the great designs from Stefan Hiienurm – the man behind the redesign of Fleep.
Even though we are releasing Fleep 2.0 today, be assured that we're not finished with the redesign project just yet. We will keep rolling out more improvements across all platforms over the coming weeks.
I hope you enjoy the new release and share the excitement with us - as always, we would be grateful to receive your feedback :)
Yours,
henn.
co-founder and CEO of Fleep