It's time for our most popular type of product blog post: Fleep Quarterly Plans! In this blog post, we will review what got done in Q3 and what are our plans for the next quarter.
Our Q3 consisted of June, July, August. It's is usually a slow quarter for us in terms of development. This is simply because many people on our team like to go on vacation during these months! Nevertheless, we got quite a few things done. Here's the review of Fleep Quarterly Plans of Q3:
My tasks and Private tasks — Fleep Tasks let you create to-do lists in Fleep, and the brand new My tasks view gives you an overview of all tasks assigned to you, across your conversations.
Private tasks were nice add-on to My tasks, allowing you to create private tasks that are visible only to you, shown on your My tasks view. Read more in this blog post: My tasks
Archive All action on Taskboards — previously, you could archive all tasks that were marked as "Done" with one click. Now, you can also choose to just archive all tasks in a section.
Lots of improvements to email conversations — showing expandable headers in the message flow, email "pending" state, improved Taskboard and Pinboard experience and more! See the full update in this blog post.
Fleep News Bot — this friendly bot will share Fleep product news with you, whenever there is something that is relevant to you. Some of our older users may remember us testing this out some years ago as well, so in a way, it's back! Look out for a Fleep News Bot message in the first week of October!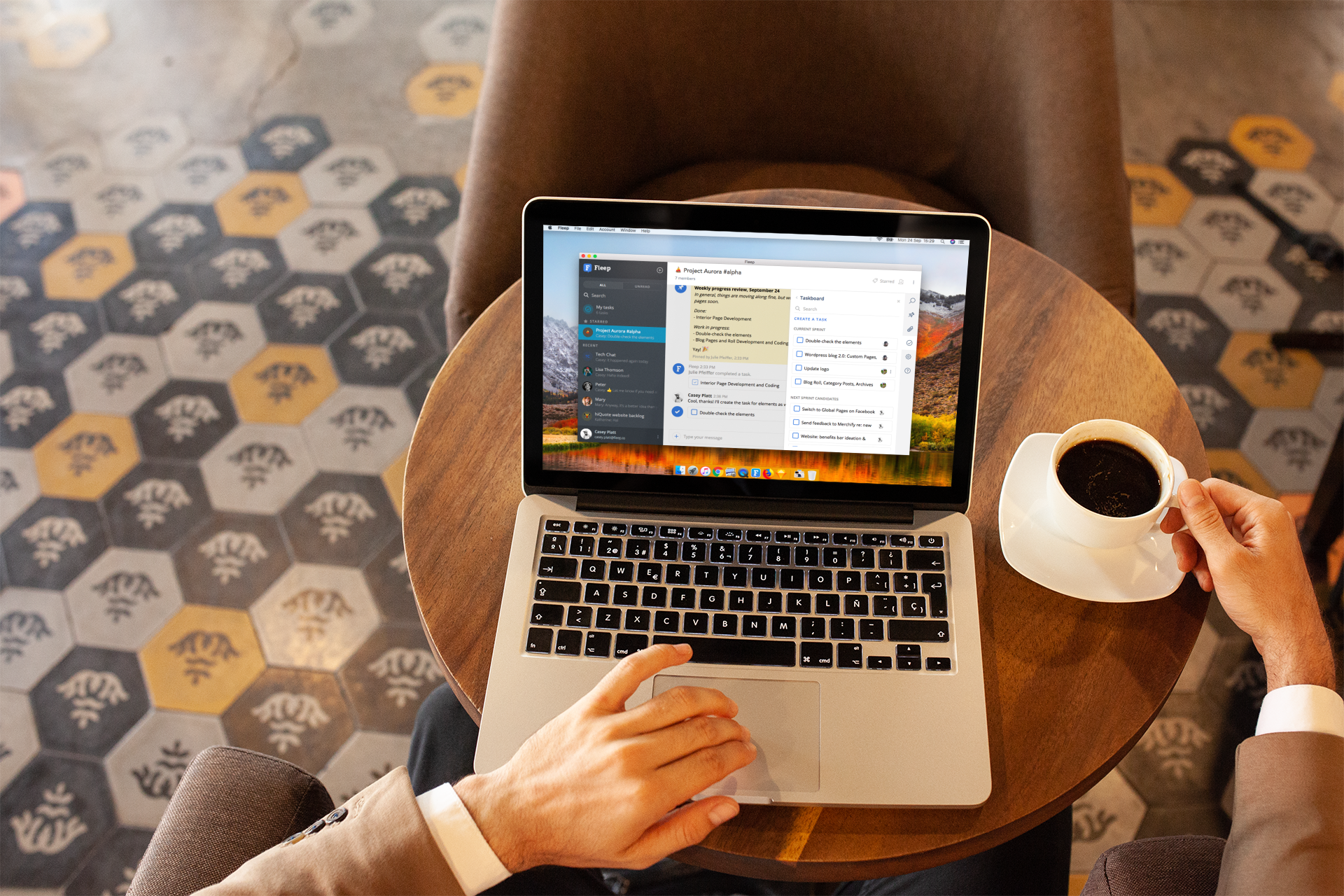 So, what's next you ask? Here are the Fleep Quarterly Plans for Q4, that is September, October, November:
Emoji revamp — we've had support for emoji in Fleep for a while, and now we're putting some more effort into making emoji look nicer in Fleep. This means we're migrating to Missive's open source Emoji picker, to EmojiOne 4.0 and building Unicode 11 support. It'll be beautiful.
Status message — this will allow users to add a status like "on vacation" or "working from home" to their profile. We've already started preparations for this!
Global user search — Fleep is an open platform, so you can collaborate with any other Fleep user. Global user search will make it easier for you to find your contacts on Fleep.
Improvements to Labels — the plan is to allow for more customization in using your Fleep labels. More specifically, that you could configure more of the sorting and push notifications rules.
System messages revamp — we're improving how system messages look!
Message entry box revamp — we're improving the look and feel of the message entry box area!
We hope you like the direction we have taken in our Fleep Quarterly Plans! You can always send feedback to support@fleep.io. Let's also stay in touch on social media! You can find Fleep on Twitter, Facebook and LinkedIn.