Fleep User Stories is a series of blogposts that highlights the cool people, teams and companies that use Fleep in their daily business.
This time, we are featuring Heroic—an independent record label and management agency based in the Netherlands. Heroic was founded by Budi Voogt and Tim van Doorne in 2013.
The goal and ethos of Heroic is 'Empowering Creators'—and they really take this to heart. Heroic strives to give the power back to the artist and provide resources to help empower all acts to be as independent as possible. This is why Budi wrote 'The Soundcloud Bible' and the 'Music Marketing Academy' and Tim recently wrote the 'Mastering Bible'.
In fact, Heroic is much more than a record label – they are building a positive and forward-thinking community, an ecosystem where super-talents can flourish. Not to namedrop, but the artists they work with include San Holo, Ark Patrol, Fytch and soupandreas, for example.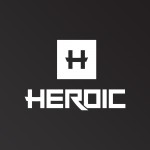 "We challenge convention and leverage the internet to build sustainable careers for our artists.
By wearing the kamon, the ancient Japanese symbol used to identify a family, we show our resolve." – Heroic
We spoke with Yiannis Karavassilis from Heroic about why and how they use Fleep. Without further ado, here's the Fleep user story of Heroic!
How did you find out about Fleep?
We had tried using plenty of other team chat software before. We always found some issues with them, whether that was functionalities that weren't useful, pricing points that didn't make sense or features that were missing.
"After doing some research we found Fleep and we immediately fell in love with how user-friendly it is: how easy it is to navigate, create teams and engage with our team and artists."
Why does the Heroic Records team use Fleep?
Our team currently consists of 12 people, located all around the world. The core team of 6 is based in the Netherlands, and the rest of the team is located in various states in the USA and Canada.
Fleep has become our prime means of communication to update each other, exchange files quickly, talk strategy and even have personal one-on-one conversations.
"Even more, it has also become a portal for us to work and communicate with our artists. In this, Fleep has really helped ignite a sense of community among the team and our artists. We all feel more connected than we could have ever been without Fleep."
Fleep is also great for having everything in one place, centralized, so we do not have to scour through hundreds of conversations on Facebook Messenger.
How does your team use Fleep?
We split our communication into different teams, and then have conversations for different topics. For example, we have a "Label Group" team with conversations for Marketing, Music Discovery, Design etc.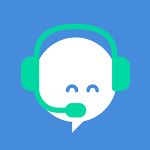 We also have a main / general conversation that we've named "The Empire"—our whole team and all artists can see this one—there, everyone can post new music, key marketing highlights and engage with the community.
What do you like about Fleep?
I love how easy it is to share files within Fleep, everything is just a drag and drop away. Navigating within conversations to find keywords is amazing as well. As an A&R (Artist & Repertoire) I get sent a lot of demos daily from our artists to review.
I tend to give a lot of feedback to our artists which creates very lengthy conversations, making it harder to just quickly pull up the demo that some might have sent a few days or a week before. With a simple search I can type in the key word and it will pop up immediately. Love it!
What are your Fleep tips?
Command + G is GOD! Makes my life so much easier to navigate through all my conversations and quickly pull out the conversation with a team-mate or artist I want to talk with.
Who would you recommend Fleep to?
"I would recommend Fleep to any company that's looking for a very solid solution for a work chat environment."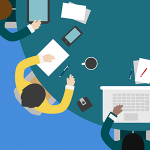 I think one thing we really love about Fleep is that all of its main functionality is free. As a startup, it's  sometimes hard to find the funds to allocate to the software you use, especially when you want to prioritize paying your employees (and artists in our case).
Fleep functions as well (if not better) as other chat for teams we tried out where pricing was off the roof. Customer service is great and friendly, and the whole platform really helps create a wonderful culture.
Yay, thank you for sharing the Heroic Fleep User Story, Yiannis! You can find all featured user stories under the Fleep User Stories category. Make sure you also follow Fleep on Twitter and Facebook to keep an eye on our news and updates!