Need an excuse to splash out on some swanky new tech? How about: But I need it for my job!
As freelancers, you never truly clock off from work – and anything that can make your life and projects run more smoothly and effectively is virtually gold dust. Here's our pick of the three most exciting gadgets for freelancers, which promise to do just that.
The All-Rounder: The LG G4
When you're a one man band, you have to be very good at playing all the parts.
For a freelancer, that typically involves running every part of your business on the move, from your phone, and making use of the best mobile tools to streamline operations.
And, of course, when your smartphone is the main channel for all these overlapping workflows, picking the right one for you is essential. While iPhones and Samsung Galaxies remain popular choices, the very best smartphone of 2015 for freelancers might just be the LG G4.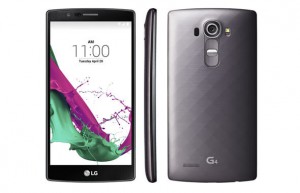 With its huge, seriously high definition screen and intuitive keyboard, it's great for writing notes, emails, messages and updates, checking proofs, editing images and generally getting your work done remotely.
It comes with Google Office pre-loaded and 100GB of Google Drive storage space that's free for two years, helping you to tap into key cloud services for team collaborating and project management.
It's fast and responsive, thanks to a top-of-the-range processor and a shortcut for waking it up when locked, and comes with expandable (on top of its 32GB internal) storage, fingerprint security and wireless charging.
Plus, it looks great, has a built-in 4K camera and clever image stablisation tools for high quality, gorgeous photos, and offers a "Smart Tips" feature to help you to stay productive while clearing out the junk you never use – keeping your phone (and you) a slick, lean, high-performing machine.
The Practical Lifesaver: LinearFlux Lithiumcard Pro
Having your phone, tablet or other devices die on you when you're out and about can be a disaster, especially when you're working remotely or need to be reachable from wherever you are.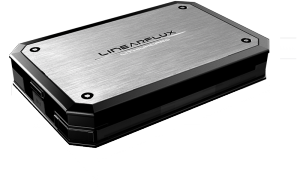 Luckily, a wave of great new portable chargers is helping to knock the problem on the head once and for all, and the LinearFlux LithiumCard Pro is one of the lightest, trimmest, sleekest variations on the theme.
Roughly the size of a credit card, the LithiumCard nonetheless has the capacity to fully recharge your smartphone (at a rate of around 1% per minute) and can even be used to back up your data.
Store it in your bag or even your wallet to ward off any project-wrecking, communication-breakdown crises while you're out and about… just don't forget to charge it first!
The Fun One: GoPro Hero4 Black
Everyone loves a GoPro. They're cool, they're sexy and they have a way of making even your most mundane stunts feel worthy of Tony Hawks.
And, of course, they take tremendous shots.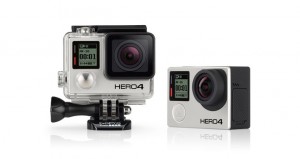 When you're freelancing, particularly in fields like media, technology and design, self-promotion is key, but creating a steady stream of great, gripping content for your website and social media channels is a constant challenge.
Even more so when you have to be able to create it quickly, on a tiny budget – and on your own.
As the ultimate self-shooting device, with a bit of thought a GoPro can help you take stunning, creative and engaging videos and images, in a short time frame and often with very little video production expertise.
Plus, it can cope with just about any terrain or treatment, is wifi enabled for quick upload or transfer, and is so much fun that you won't want to put it down. So no more excuses for sub-standard content!