Another year is coming to an end – and as we fare well to 2015, it's time to review what we built this year.
At Fleep, we ship a lot – with two releases every week, we're always updating and improving your experience of Fleep. Needless to say, we shipped A LOT in 2015.
Here, we'd like to give you an overview of Fleep in 2015, and highlight the bigger deliveries. Just follow the links if you'd like to read more about any specific feature or launch!
More or less chronologically, here's an overview of Fleep year 2015 product releases:
Fleep username – this was a big one. Your Fleep username (previously, Fleep ID) is your identity in Fleep and it is compatible with email. It's what others can use to find you in Fleep – and the email-compatibility means you can receive emails sent to your Fleep username. Many people are happily using their Fleep username as their primary email address!
What's next?
In early 2016, you will be able to connect your Gmail or Google Apps email to Fleep. This will allow you to send and receive email messages in Fleep while maintaining your existing email address. Yeah, that's the same feature that Business Insider is excited about.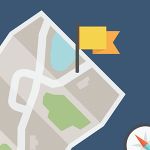 But that's not all. Linking Gmail and Google Apps to Fleep is the first step – links to other email services will be added gradually.
Other things in our pipeline include the forward message action, Google Drive integration, support for multiple accounts and more… Stay tuned.
What about our team? 
In 2015 the Fleep Team grew a bit and we're officially going as strong as ever.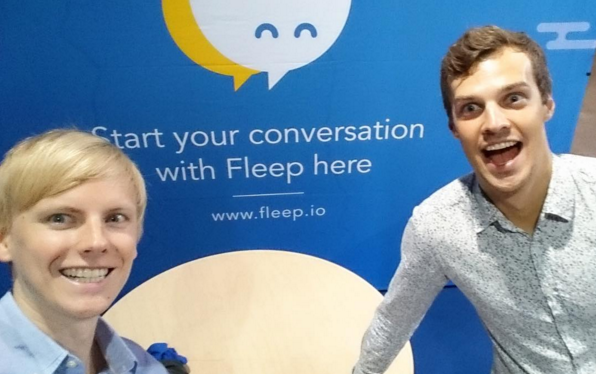 We welcomed a few colorful characters to the team, who don't just get stuff done, but also enjoy themselves along the ride.
This year, we had quite a lot of fun with our team, too – at our quarterly retreats, at WebSummit, Slush, Refresh as well as… in the office and outside the office :).
What about the users?
We wouldn't be doing any of this without our users.
We love our users. It's incredible how many of you are dedicated to giving us feedback, how many of you love sporting Fleep shirts and hoodies, and how your reviews have made Fleep the messeaging app with the highest average rating on Google Play.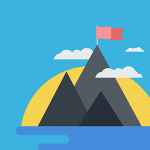 We also love how our user base keeps growing. In 2015, we continued sharing Fleep User Stories and also did a few of those in video format (Bigbank and Team Naw). Get in touch with Fleep Support if you'd like to share your Fleep User Story on our blog!
From all of the 16 Fleep team members, we'd like to say THANKS for a great year everyone!
We look forward to a fleepin' awesome 2016 with you.