For most people the word "pinboard" probably brings to mind a board covered with cork, fixed to a wall so that messages and pictures can be pinned on it for display. Fleep Pinboards are a virtual version of that.
Why use Pinboards in Fleep?
We've created Pinboards as an integral part of Fleep conversations, so you can pin important information and files. Pinned messages are always quickly at hand, so everyone knows where to find those information and files, at any point in time.
Beyond making sure important information can be found easily, Pinboards can be used to highlight notes and for lightweight collaboration. As all members of a conversation can access and edit the pinned messages, they are helpful as a simple version of a wiki or any other text-generation, for example.
In our own team, for example, we've used Pinboards to store product specs, weekly meeting notes, our own team's contact information and birthdays, holiday schedules, important links.
How to create, edit and manage pinned messages on Fleep Pinboards?
There are two ways to create pinned messages in Fleep. The first option is right on the Pinboard: open up a conversation's pinboard and click on "Create a pinned message".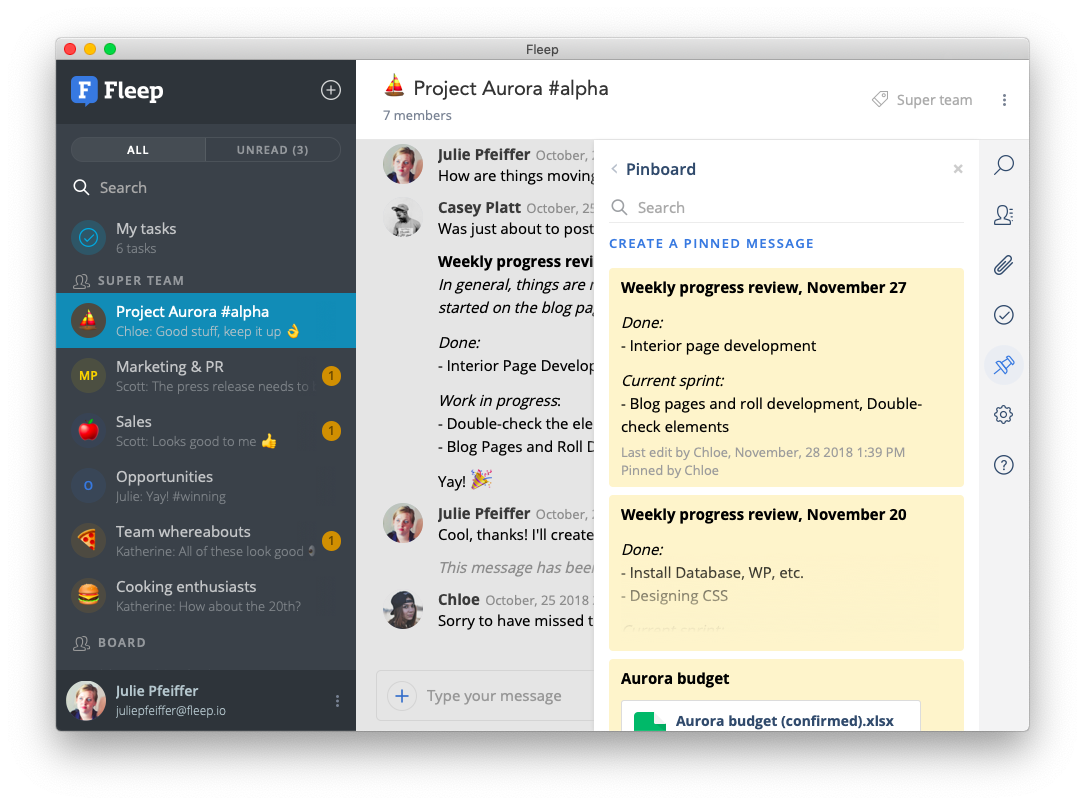 A popup will appear that will let you create a new pinned message. Do note that this will also be posted to the message flow.
The second option is to right-click on an existing message in the conversation and choose "Pin" from the message action menu.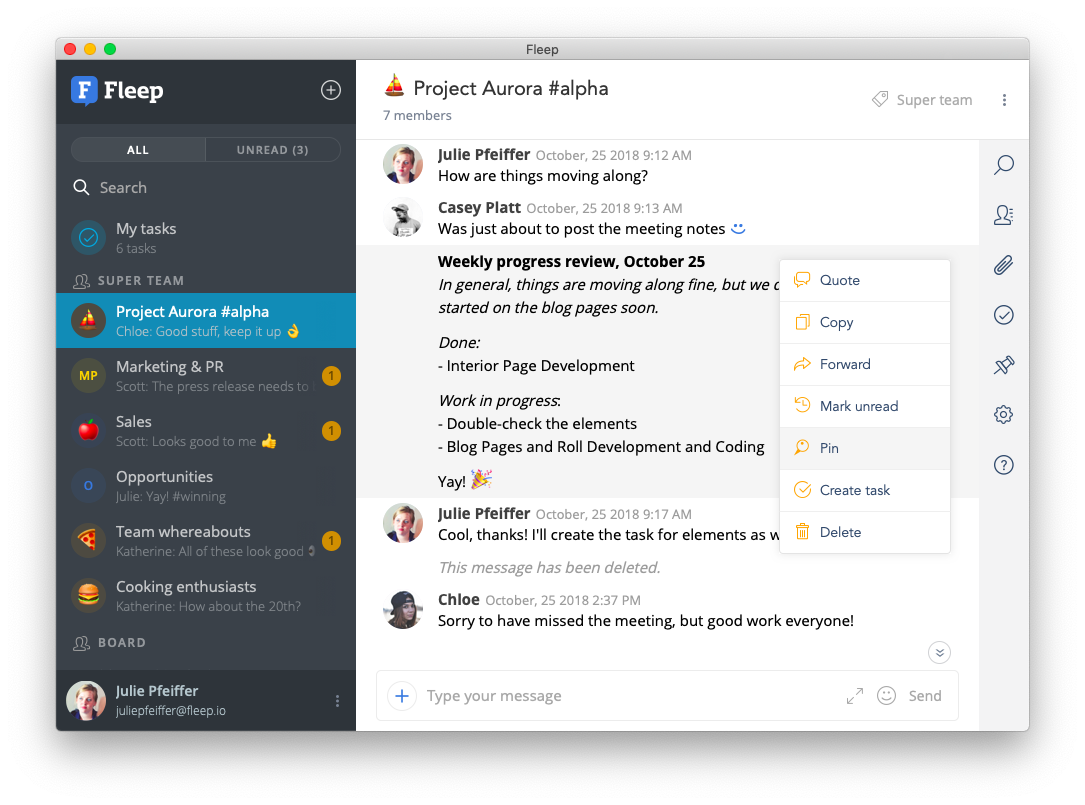 The message will then be copied to the same conversation as a new pinned message, leaving the original message intact.
By default, all pinned messages are listed in chronological order. You can drag and drop the pinned messages to rearrange the order, just as you can rearrange Fleep Tasks.
If you wish to edit a pinned message, simply right-click on it and choose "Edit" from the message actions menu that appears. You can also find other handy options there, such as "Quote", "Copy", "Show in conversation" and "Delete" for when you need them.
We hope you enjoy using Pinboards in Fleep. If you have any feedback for us, do let us know via support@fleep.io. Let's also stay in touch through our social media channels. We're on Twitter, Facebook and LinkedIn.