"Even if you fall on your face, you're still moving forward." – Victor Kiam
We have just recently rolled out a brand new feature – forward message action! This means you can now forward messages to another conversation with just a few clicks. This is an addition to our Quote and Copy message actions, and essentially makes forwarding information and files a bit quicker and easier.
Here's how it works: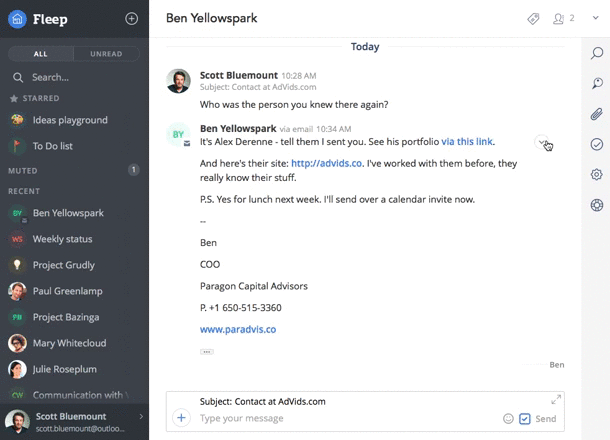 The forward message action works with both Fleep messages and email messages (including HTML emails). Note that any files attached to the original message will also be forwarded along with the message.
Wait, but why?
The forward message action has been a frequent request from our users who have gradually replaced their email clients with Fleep. It serves email conversations especially well, as you may wish to forward a piece of information or a file, while keeping the context.
At the same time, the Quote and Copy message actions may serve other use cases a bit better. In our team, for example, we often use Quote to refer to a question or point made within a conversation, like this…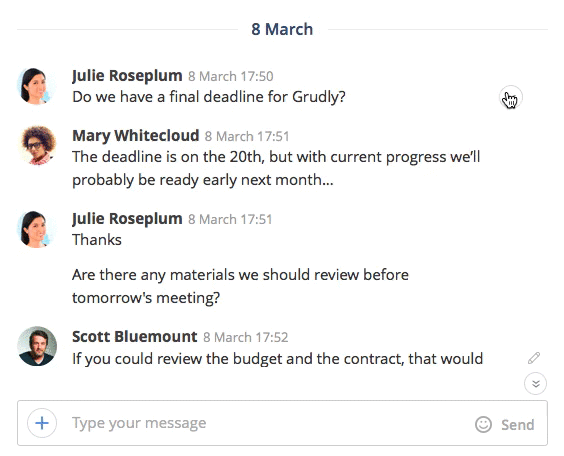 And the Copy Message action is great for copy-pasting just the content without grabbing the 'header' and > characters that come with Quote:
Nice! What's next?
The forward message action is the latest of the recent improvements to managing emails in Fleep – following Multiple accounts support, Conversation list updates and the ability to connect your email with Fleep. We hope you've enjoyed these updates.
We're not stopping here though. We keep learning from the feedback we receive – and currently we're working to make Fleep work better for people with bigger volumes of email conversation and email list scenarios.
Have feedback or questions for us? Contact us at support@fleep.io. Let's also stay in touch through our social media channels - Twitter, Facebook, LinkedIn.