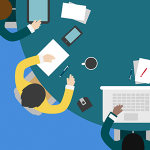 One of the reasons why email tends to be a drain on your productivity is that anyone can attempt to reach you via email. Whoever has been able to find out your email address can try to get your attention. Sometimes, they're worth your attention – other times, not so much.
This is why we have built the Automute feature - the option to have Fleep automatically mute all incoming emails that are sent from a new email address (that is, an email address that is not among your Fleep contacts).
If Automute is enabled, all of the automatically muted incoming email conversations will be visible under the Muted label. You will not receive any notifications about them, but the conversations will remain unread until you can read them at your own convenience.
When enabled, what does Automute do?
The goal of Automute is to make sure conversations created by "strangers" (i.e. people who are not in your contact list) do not get your attention unless you want to give them your attention.
More specifically, if the incoming email message was sent by someone who is not in your contacts, the newly created conversation is automatically muted.
Note that the "stranger(s)" in the new conversation will be added to your contacts only if you reply into that new conversation or when someone among your contacts adds you to a conversation with the "stranger(s)".
How to make the most out of Automute in Fleep?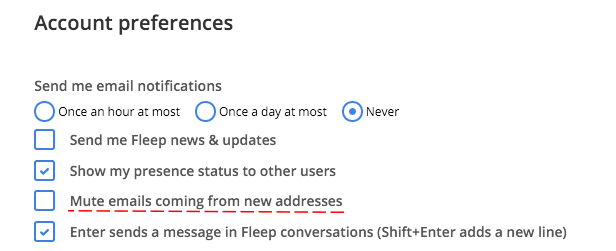 First of all you'll have to configure it in the Account preferences, as it is turned off by default.
Secondly, you may want to drag the Muted label above Recent on the left pane and collapse it. This is a trick we learned from our CEO – in this way, you will not forget to take a look at the muted conversations every now and then. The unread label for the Muted label is intentionally subtle so you wouldn't feel any guilt for the number there.
Third, try to review the conversations under the Muted label 1-2 times a day at the most. There may be a few useful email conversations in there, but it is more likely that the conversations in there are newsletters you did not know you signed up for, sales pitches you did not ask for and other email messages that do not require your urgent response.
Fourth, sit back and get work done. No more unnecessary, low-priority distractions via email.
What changes once you start using Automute in Fleep?
I'll be honest, I was skeptical about the Automute feature when we first discussed the concept. The more email messages I received in Fleep, however, the more I felt the need to enable Automute.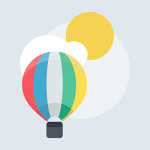 Since trying it out, I have not looked back – Automute has helped me regain my focus during the workday, as I no longer get distracted by incoming emails from people outside of my network. I am now in control of the priority of my conversations.
How will Automute help you prioritize your communications?
Automute has helped in building the hierarchy where messages from people who are not my contacts are the lowest priority, along with email newsletters and other conversations that I read at my own convenience. This does not mean that I ignore them – I do still read them and respond to them. With Automute, howeverm I no longer get distracted by those communications throughout the day. I get to choose when they get my attention!
Like our CEO Henn said, "Automute is a lifesaver. I would not have been able to replace email with Fleep without Automute – it keeps my Recents clean, as all promotional emails and cold emails are filtered out and kept under the Muted label. They do not get my immediate attention – as it should be!"
What if something important gets muted with Automute?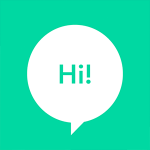 It is very likely that sooner or later, something important to you will get muted with Automute. But if you follow the good practice of taking a look at the conversations under the Muted label once or twice a day, you'll be able to react to that important message within a good timeframe, and unmute the conversation if you wish.
After all – emails, chat for teams or any other written means of communication are usually not used for urgent matters.
Here's a quick video guide to the Mute and Automute features in Fleep:

What's next? Currently, Automute only applies to incoming emails. In the future, we hope to apply the same logic to conversations where all members are Fleep users – to even better the experience of Fleep as an alternative to email.
Features like Automute in Fleep are what improve the use of email in business communication. As always, if you have any questions or feedback, do not hesitate to reach out to us via Fleep Support or through our social channels (Twitter, Facebook).