Tens of thousands of attendees. Hundreds of speakers. Too many sessions to count. How do you make sure you benefit from the Web Summit, and don't get overwhelmed?
Here are our 6 tips for a good time at Web Summit.
1. Use the app.
Yes, the Web Summit app is a mighty piece of software that will help you get around. By favoriting the sessions that seem interesting on the schedule, you create a new part of the app: "My Schedule".
This helps make sure you don't miss any of the sessions you wanted to see and will also help you see when you can take the much-needed coffee, refreshments and bathroom breaks.
2. Talk to people.
If you feel like the app recommendations are just not doing it for you, ask your colleagues, friends, people you meet at your hotel, at the pub, in the lines everywhere,
"What session are you most excited for?"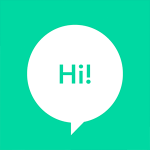 Everyone has a session or two they have stumbled upon that they will not miss, and they'll be happy to tell you about it. It's really a win-win: it will also help you get a grasp on what sessions people are excited for that may be of interest to you as well!
The question is also a good conversation-starter or small-talk topic – which can segway you into other interesting conversations…
3. Take notes.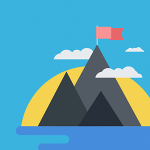 Sure, it's great if you can just sit and take it all in, immersed in the talks. But with the copious amounts of information coming your way, you'll want to write down the main nuggets you hear.
Whether it's in a good old notepad or on your computer, taking notes will help you remember the best parts, and also helps make sure that you don't later forget to look into all those things that sparked your interest during the event.
4. Take breaks.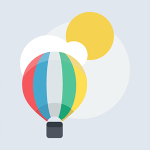 No matter how many times you've done it before, Web Summit will be overwhelming to most people. The sheer numbers of people trying to get around, mixed with all the great information and inspiration you'll try to soak in, and the miles you'll walk just by trying to get around the venue all add up to an exhausting couple of days,
So don't forget to stay hydrated, take breaks to see the sunshine (or rain) outside, check the notifications on your smartphone in a quiet corner somewhere, and of course grab some grub to keep you going.
5. Get out.
Don't split your time at Web Summit between the sessions and the hotel room. Go get some fresh air by exploring the town – maybe you could even walk from your hotel to the venue? (One of our best decisions was to have the hotel 20min walk from Web Summit.) Or maybe being in town is a great excuse to reconnect with the friend, partner or ex-colleague now working at Google, Facebook, IBM or any other company in town?
Then, of course there are the after hours events, as well as the the exciting exhibits and interactive parts of the summit that are worth seeing as well. Additionally, it may be worth scheduling a few meetings at local pubs with people you know are attending – in all likelihood, you probably won't "bump into them" at the massive and busy venue, anyway.
6. Share what you enjoy.
This is pretty straightforward. #WebSummit is there for a reason. It's not just for making your friends, family, and colleagues envious, but for being a part of it – and it will be a great memory for yourself to go back to.
Not a social bird? Share what you enjoy at Web Summit via a message, be it on Fleep, WhatsApp, HipChat, Facebook Messenger – just don't do it via email, you'll never find it again.