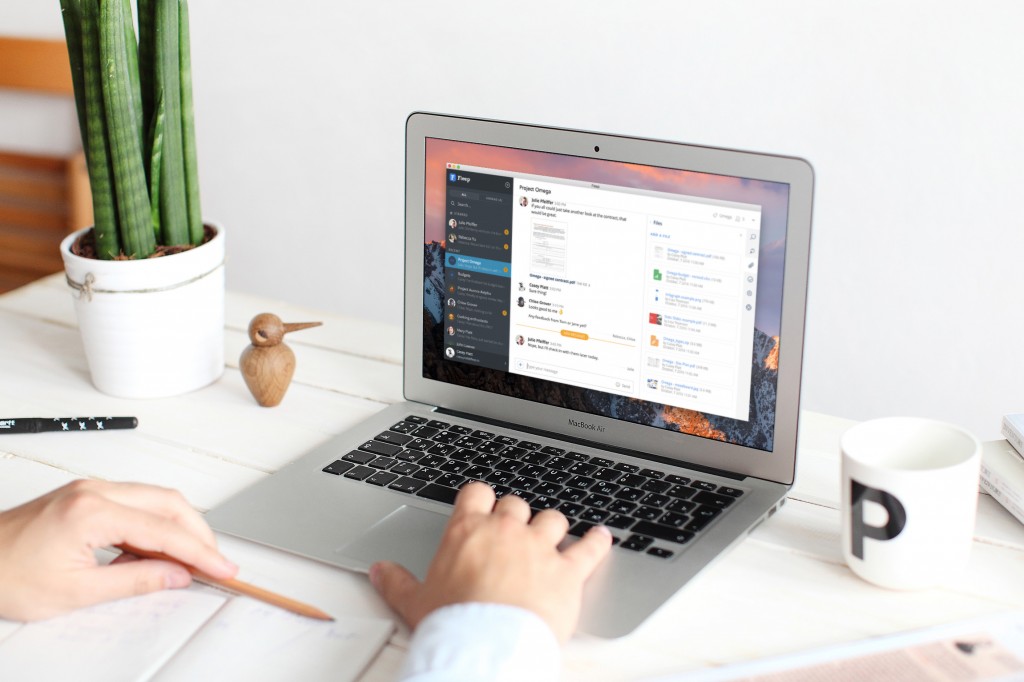 We at Fleep believe the tools we use at work should be optimized for getting work done. As such, we try to make sure all Fleep users can decide what gets their attention and when. One of the main features we've built for this purpose is Mute – so our users can mute conversations for a while or forever.
When you mute a conversation, it will not alert you (unless you're @mentioned) and the unread badge will change to a subtle gray one. So, you can choose when you pay attention to it – and it will not bother you until then.
Mute until read
You can mute a conversation for an hour, until the next day, the next week or "forever" – which means it will remain muted until you unmute it. Recently, we added the option to mute a conversation until it's read. This means that the conversation will remain muted until you read the conversation fully, up until the latest message – and then, it will become a regular, non-muted conversation again.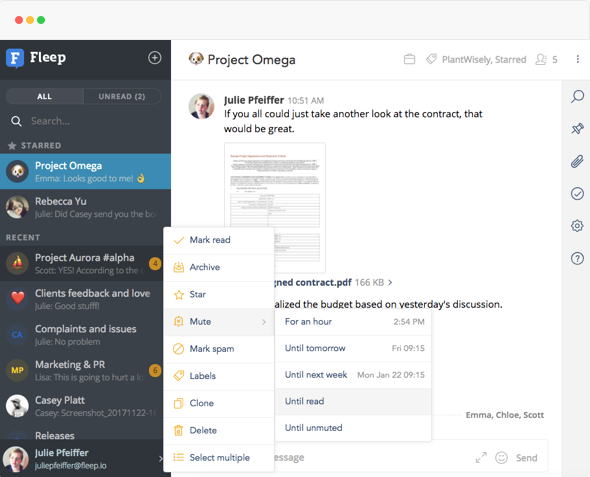 The idea for this new option came from our investor Jaan Tallinn. He said he either mutes conversations for "forever" or "until I have time to read this". And for the latter use case, we added the option to "mute until read". So you don't have to think about exactly how long you want to mute a conversation for, but instead it will just remain muted until you take time to open and read it.
The "Mute until read" option is already available on the desktop versions (web browser, macOS, Windows and Linux native apps), and will also become available on mobile apps soon.
If you'd find out more about the Mute feature in Fleep, take a look at "How can I mute conversations?" in our Help Center and Automute on our blog.
We hope you like the new way to mute conversations in Fleep! As always, feedback and requests are welcome via support@fleep.io . Let's also stay in touch through our social media channels. We're on Twitter, Facebook, LinkedIn and Instagram.