Maximizing your productivity is critical to your on-going success. Whether you're running a business, managing a team, or simply want to enhance your work performance, using the right productivity tools can transform your outputs.
In 2021, productivity is all about automation and integration. The tools that offer the broadest range of seamless integrations and the most effective automation rules increase your efficiency levels and enhance your value.
With this in mind, take a look at the top 10 productivity tools for 2021.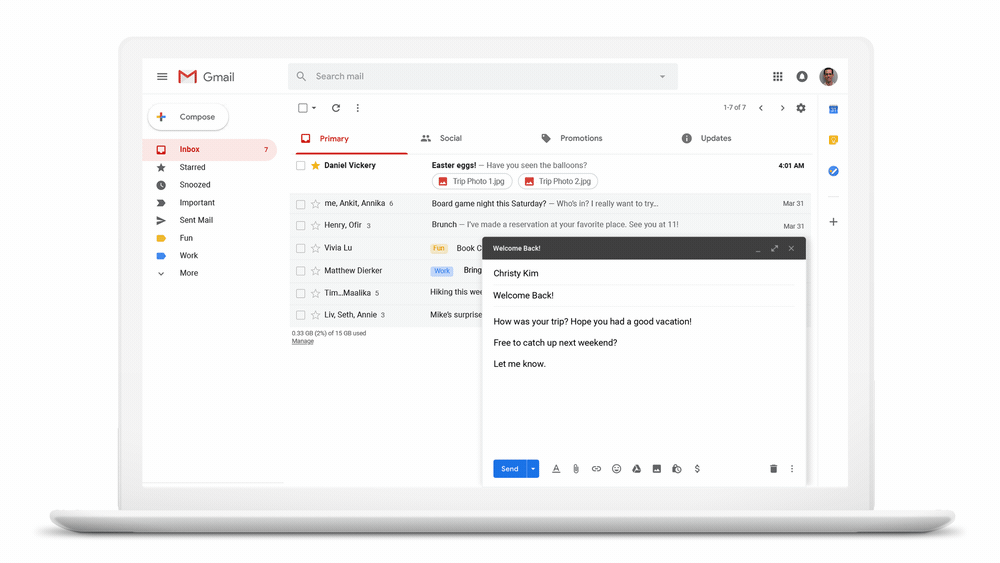 As one of the most widely used applications on the internet, it's no surprise that Gmail is a productivity tool that everyone should be using in 2021.
In addition to secure and professional email management, Gmail offers a range of features that streamline workflows and increase efficiency.
Smart features and personalization ensure you can customize your Gmail account to suit our needs and access intuitive controls at any time. When you're invited to an event via email, for example, Gmail automatically adds it to your Google Calendar.
Similarly, the Google app uses the information stored to provide you with valuable, time-saving reminders, such as Google Maps showing exact travel times and directions to upcoming appointments.
Helpful nudges even keep you up to date with correspondence and remind you when an email appears to require a reply or when to follow up if you have received a response.
While Gmail's in-built features certainly go a long way to making your email communication effective, you can integrate several other tools to increase its functionality.
With Slack, Asana, and Google Drive add-ons, for example, it's easy to combine your most-used tools into one centralized hub.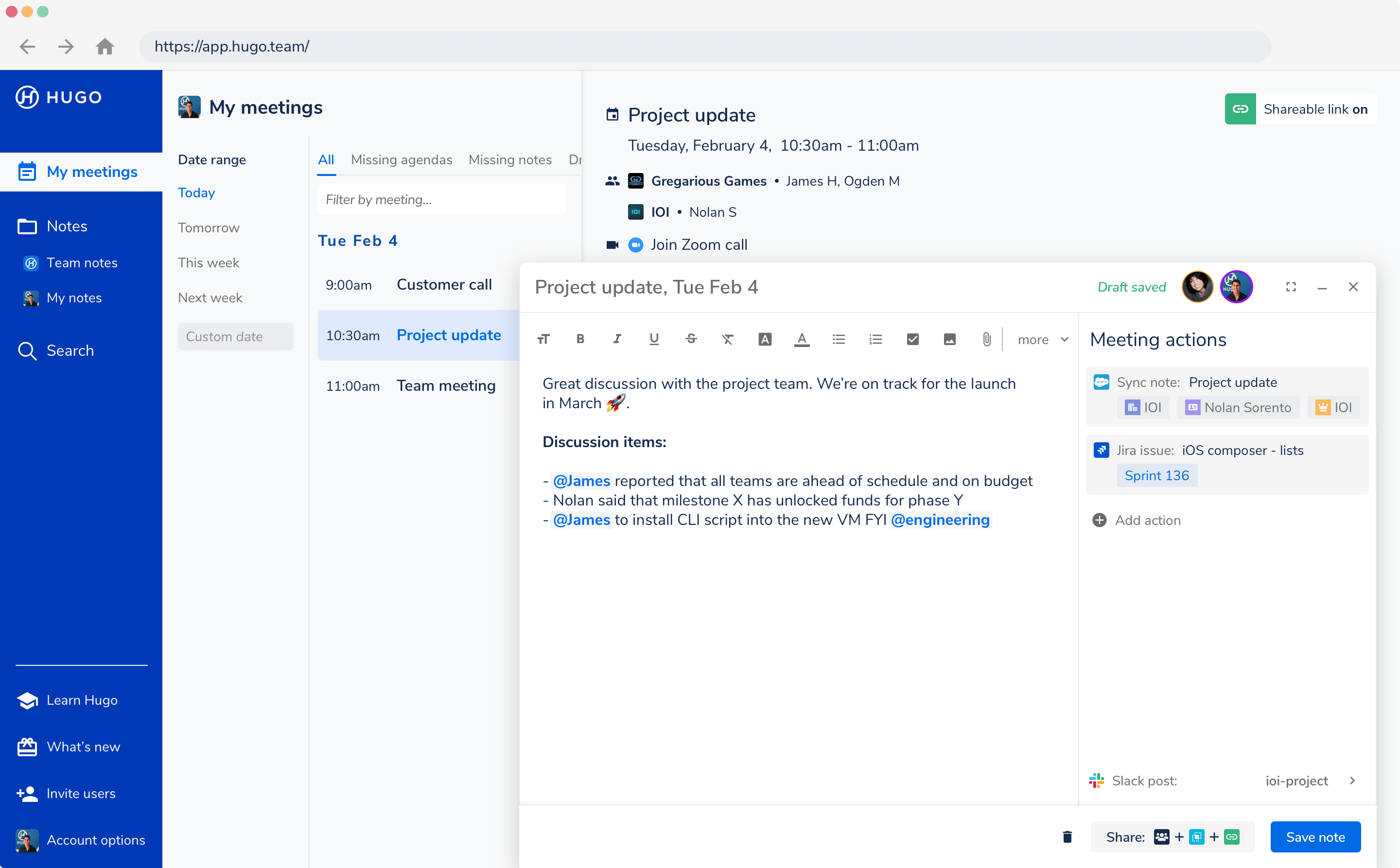 To achieve maximum productivity levels, you need to be highly organized, and that's one reason why Hugo is a must-have tool for 2021.
Instead of meetings resulting in potential actions, unconfirmed collaborations, and confusion, Hugo allows you to keep clear, concise notes in one location.
By connecting your meeting notes, calendars, tasks, and most-used apps, Hugo simplifies your virtual workspace and allows you to function with increased efficiency.
Multi-user note editing in real-time facilitates instant collaboration, even if your workforce is distributed across different locations.
Currently, you can integrate Hugo with more than 20 apps, including posting 'next tasks' to Asana, syncing agendas via Slack, and transporting Google video calls straight into the Hugo platform.
With connections to both Office 365 and Google Calendar, it's easy to update your schedule as new events are organized.
Designed for teamwork, Miro's visual-based collaboration platform makes working with colleagues simple, straightforward, and highly productive.
When millions of employees are working remotely, Miro's real-time collaborations, presentations, and video calling ensure seamless connectivity and enhanced productivity.
You can use whiteboards, flow charts and a range of other graphical features to compile and present data within the Miro framework, add comments in the same way as you would in Google Docs and even save time with an 'omnifeed' that shows comments across all boards.
The Miro Apps Marketplace offers more than 90 app integrations, which means you can connect Miro and its features to your most-used tools and platforms to create cohesive workflows.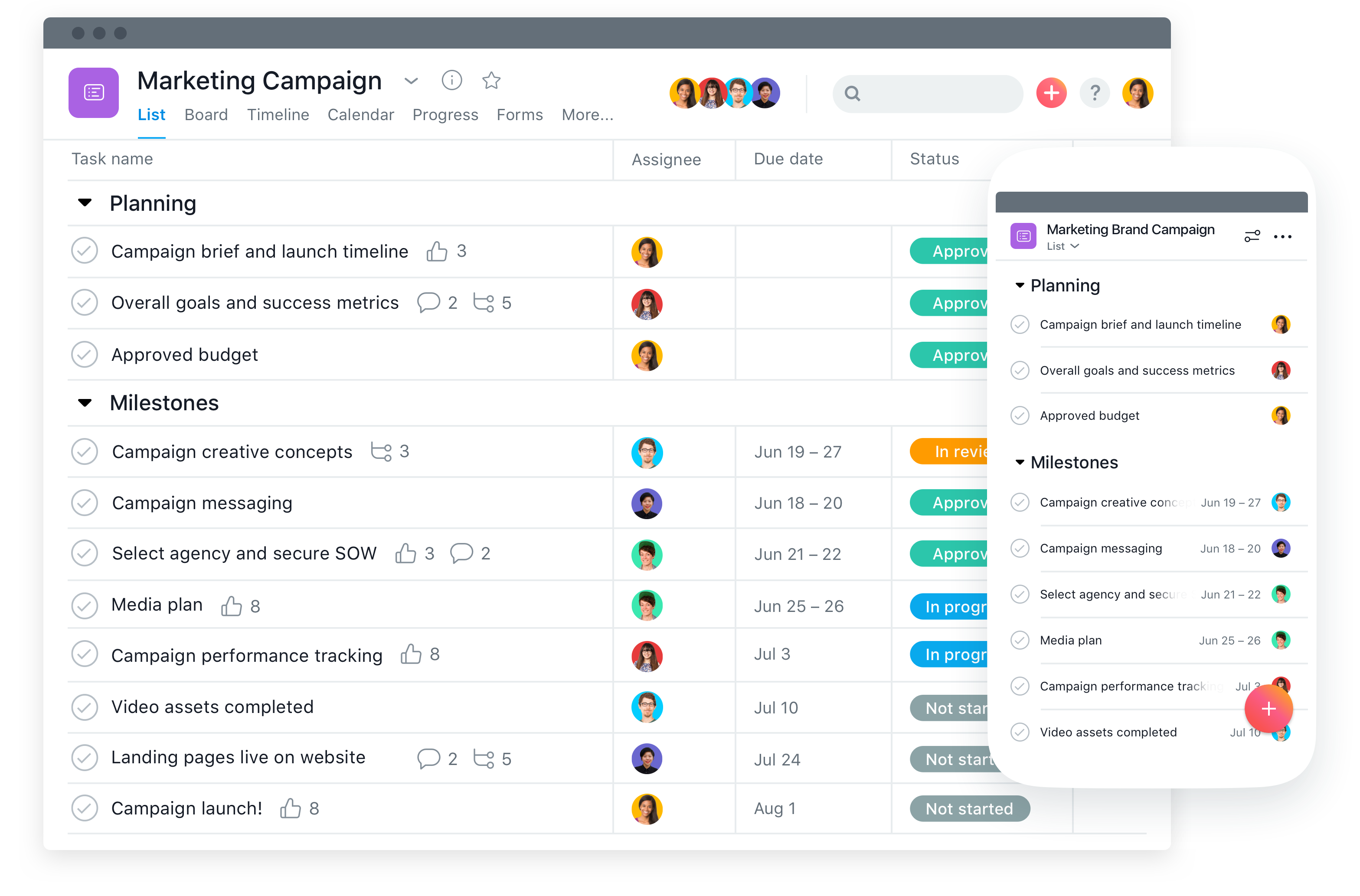 Known for its first-class integration, Asana is a task and workflow management platform that's used by millions of people worldwide.
Asana incorporates a range of complex methodologies but successfully presents them in easy-to-use features.
Compared to similar tools, such as Trello or Wrike, the capabilities, simplicity, and enhanced integration ensure that Asana comes out on top. It is also ranked as one of the top project management tools by TechnologyAdvice.
With an interactive Slack plugin, you can turn Slack messages into Asana tasks, create new tasks and action existing tasks from within Slack, view Asana data in Slack, and much, much more.
Similar integrations ensure seamless connectivity with a wide range of apps, including Microsoft Teams, Salesforce, Jira Server, and Zoom.
Android and iOS apps show you a daily digest of your Asana workstreams, so you manage your workload and stay productive when you're on the go.
Furthermore, a Premium subscription enables you to begin external guests into your Asana workspace to view and collaborate on projects.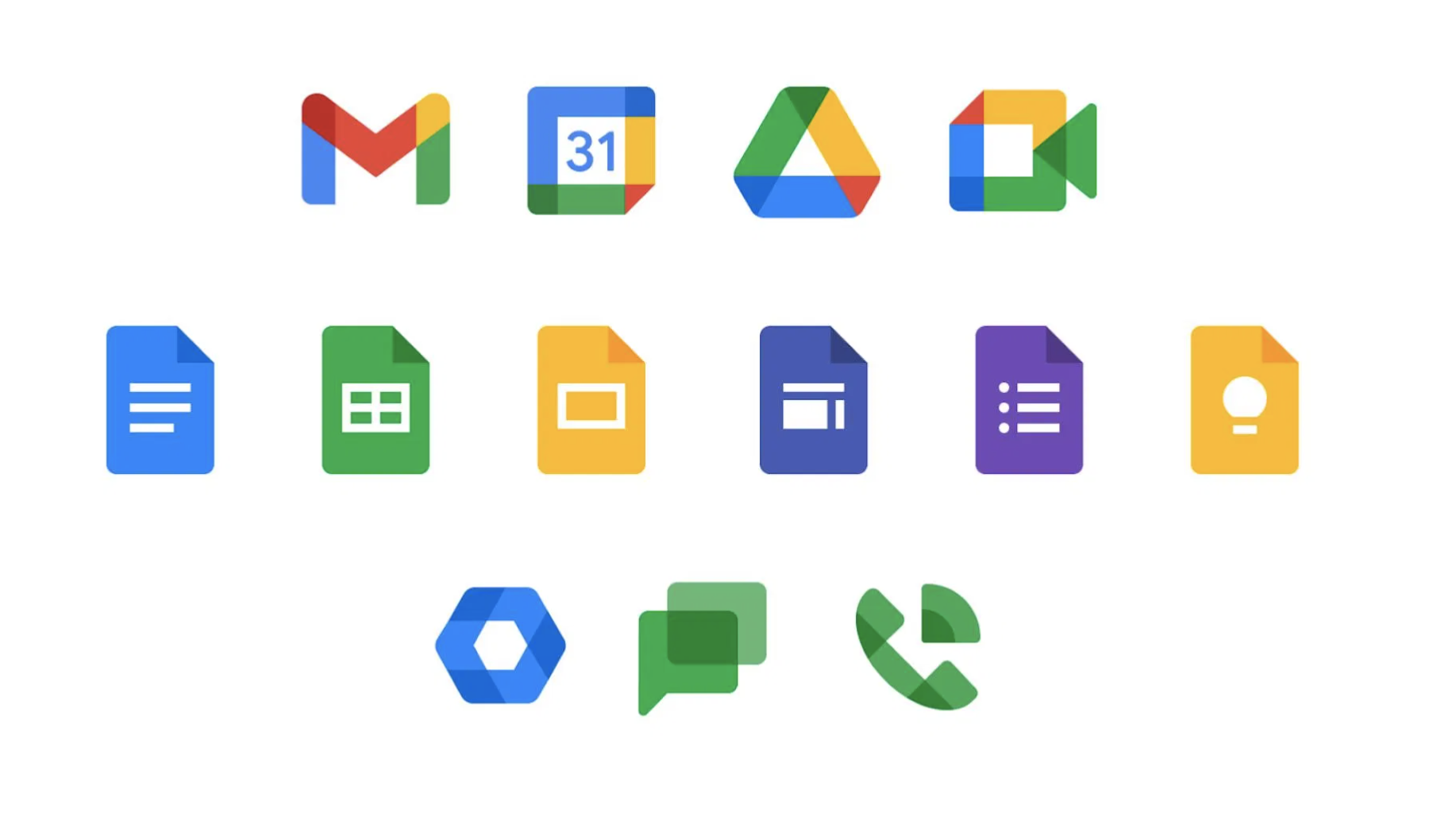 The perfect tool to use a centralized platform, Google Workspace incorporates a wide range of features, including Docs, Sheets, Data Studio, Forms, Calendar, and Google Meet.
As you might expect, you can use Google Workspace alongside Gmail and the Google App to streamline every aspect of your work management.
Virtual Data Rooms allow you to group and store documents according to custom parameters, which means you can share, collaborate and update information in real-time.
With upcoming changes to Google Meets, such as attendance tracking, 'hand raising' and recording, virtual meetings can be conducted in a fraction of the time, with better outcomes.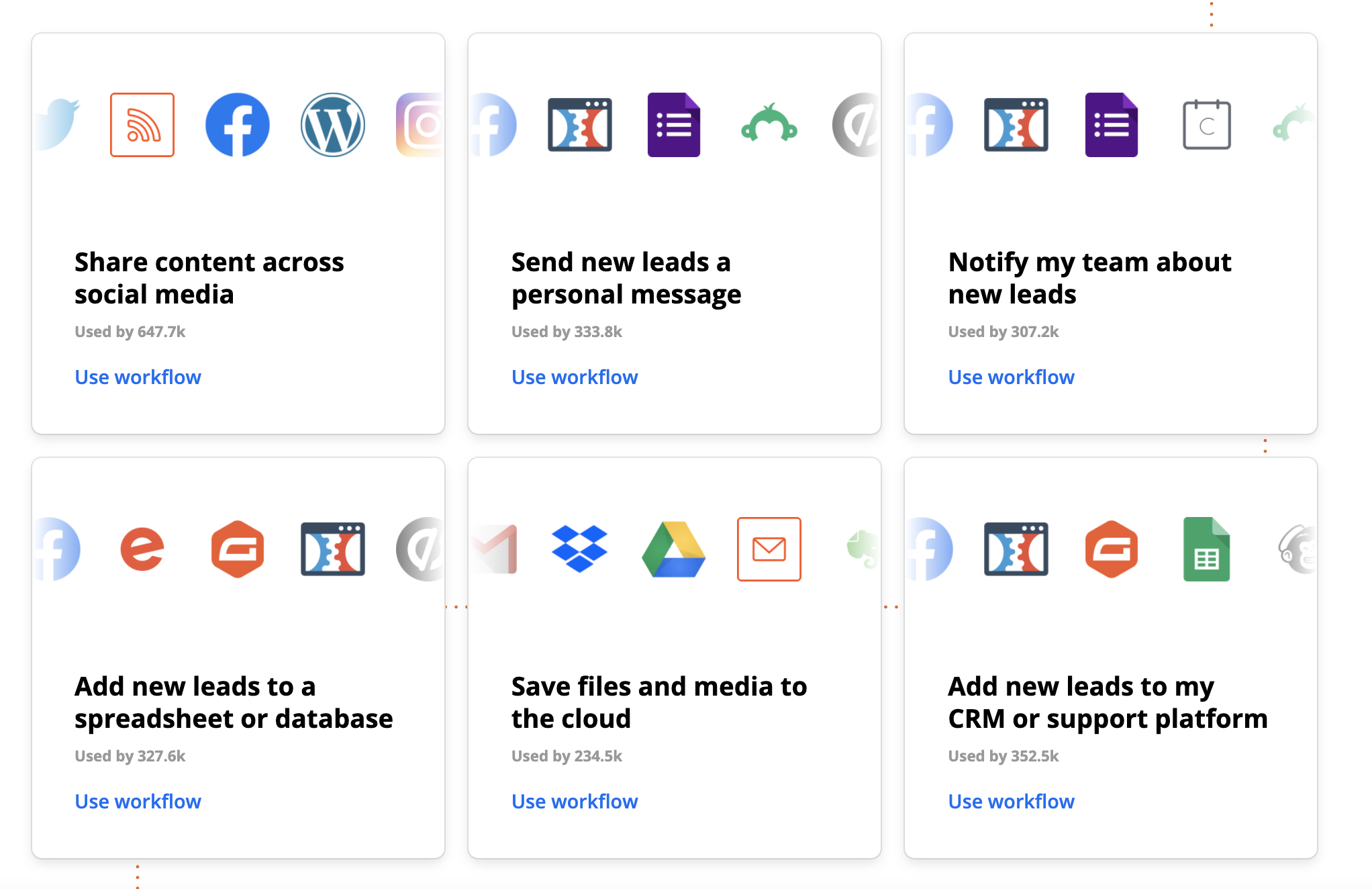 If integration is a critical element of today's productivity tools, there's no doubt that Zapier is a must-have piece of software. With more than 3,000 app integrations, Zapier can be used to increase the functionality of your favorite apps.
Designed to facilitate automation between apps, Zapier streamlines your working methodologies and saves you a significant amount of time.
When a new email is received from a particular subject, Zapier integrations facilitate automated task creation in Asana. They will even insert a new row in an existing Google Doc.
What's more – when a new row is created in a Google Doc, it can be automatically added to other Google Docs in a different format or place, depending on the criteria you set out.
Similarly, when a Slack message contains the term 'meeting', you can set up an automation rule that sends the Slack message, along with the preceding five or 10 messages, to the meeting moderator or note-taker.
When used for lead nurturing, Zapier integrations identify prospects who have reached certain trigger points and executes custom actions, such as sending welcoming emails or newsletters.
Additionally, you can:
Automatically create Basecamp To-Dos from incoming emails
Create Jira Issues from Asana Tasks
Add tasks, project events, and milestones from a range of data sources into a single, universal calendar
While Zapier is great, it can get pretty costly and complicated in some cases. If that's the case, you can always consider a number of Zapier alternatives as well.
If a lack of time seems to eat away at your productivity, Toggl Track can transform your working day. It's an awesome free tool for small businesses, a leading time-tracking tool: it ensures you can track any type of work and get more done.
As well as using the platform to manage your own time, supervisors, managers, and business owners can manage teams via Toggle Track and improve efficiency organization-wide.
Automated time-tracking means you won't have to action time management. Instead, you can rely on Toggle Track to:
Pull data from open pages
Implement popular time management techniques using the Pomodoro Timer
Use automation rules to instantly add time-based information to Toggl Track from apps, such as Google Docs and Asana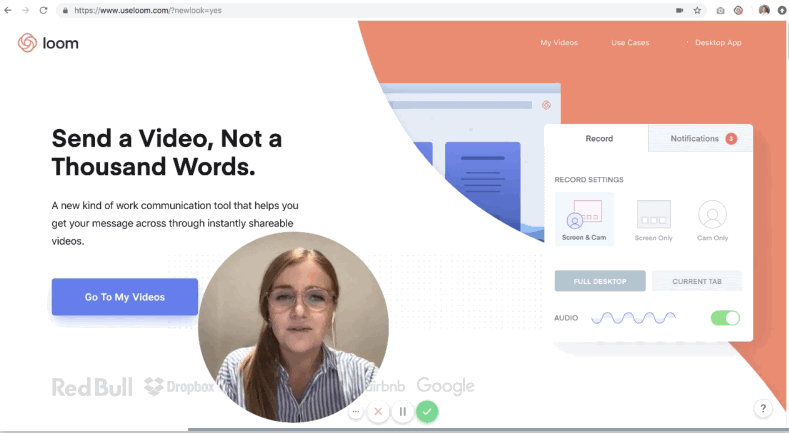 Effortlessly simple yet remarkably effective, Loom transforms communication and saves you time. Instead of sending text-based emails, Loom enables users to create and record video messages of your camera, screen, or both.
Delivering increased accuracy, speed, and engagement, Loom allows you to get your message across faster and with greater clarity.
With Loom, you can forget lengthy walls of text and embrace a new era of efficiency with video messaging instead. A desktop app, iOS app, and Chrome extension ensure you can use Loom across devices in the way that's most convenient for you.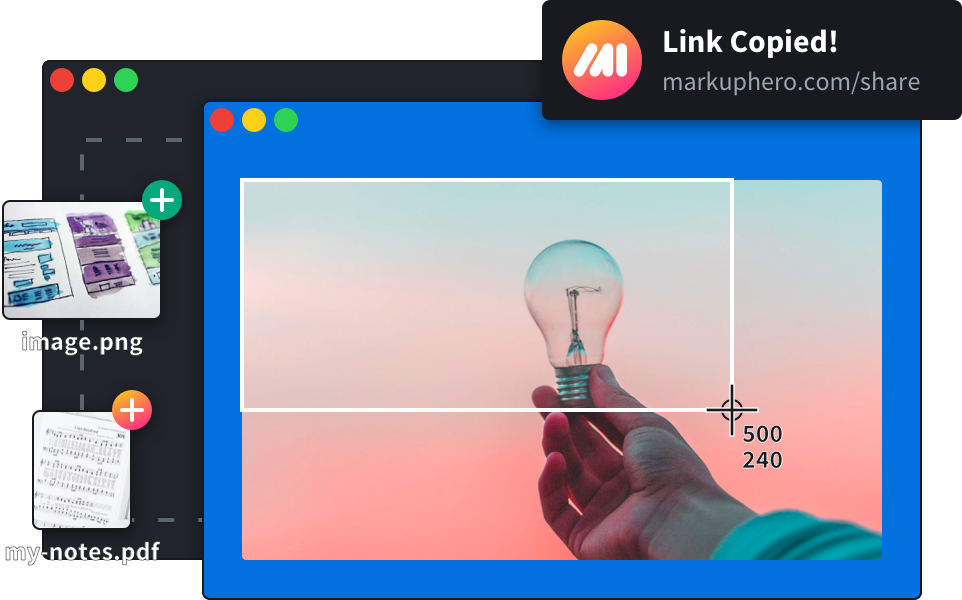 Markup Hero is making a name for itself as the best in class screenshot and annotation productivity tool. It quickly allows you to take a (scrolling) screenshot and share unique links, while also letting you add always editable annotations. You can even upload images, PDFs, or captures websites directly and add annotations all from you web browser and on any device.
Features included:
Screenshot – Screenshot Tab, Scrolling Screenshot Tab, Screenshot Desktop
Uploader – Upload images, PDFs + Google Docs, Sheets, and Slides
Annotation Tools – Text, Arrow, Line, Rectangle, Oval, Blur, Pen, Highlighter
Editing Tools – Colors, Font Size / Line Thickness, Move, Scale, Rotate, Undo / Redo, Delete
Insert Images – Add images to any page to enhance your feedback or message
Share Link – Copy and share a unique sharable link for your image, screenshot, PDF or markup
Moreover, the tool already has a host of useful integrations, including Google Drive, Slack, and even a Chrome Extension if you don't want to use their desktop screenshot app. The team has even released an API that you can use to add annotations with your own app.
The tool is free to use and doesn't even require you to sign up to give it a spin. They also offer a pro plan starting at $4/month if you need unlimited usage and access to all the advanced tools (including custom privacy settings)
Fleep is known for its instant messaging features, but, in reality, it's far more than merely a messenger. It's the connective tissue that brings all of your work team communication together.
The software supports rich text, tasks, pinned messages, file-sharing and integrations that save you time and make your work life easier.
One key feature that sets Fleep apart from other workplace messengers (and makes it a great Slack alternative) is Presence. These days, being online doesn't mean you're available. Fleep's Presence features share key important information about everyone's participation in the conversations.
Simply check anyone's profile to see when they were last active in Fleep. You can also see who has read your messages with our Seen-by (Read) indicators. Additionally, you can see if someone's busy writing a reply with the Writing indicator.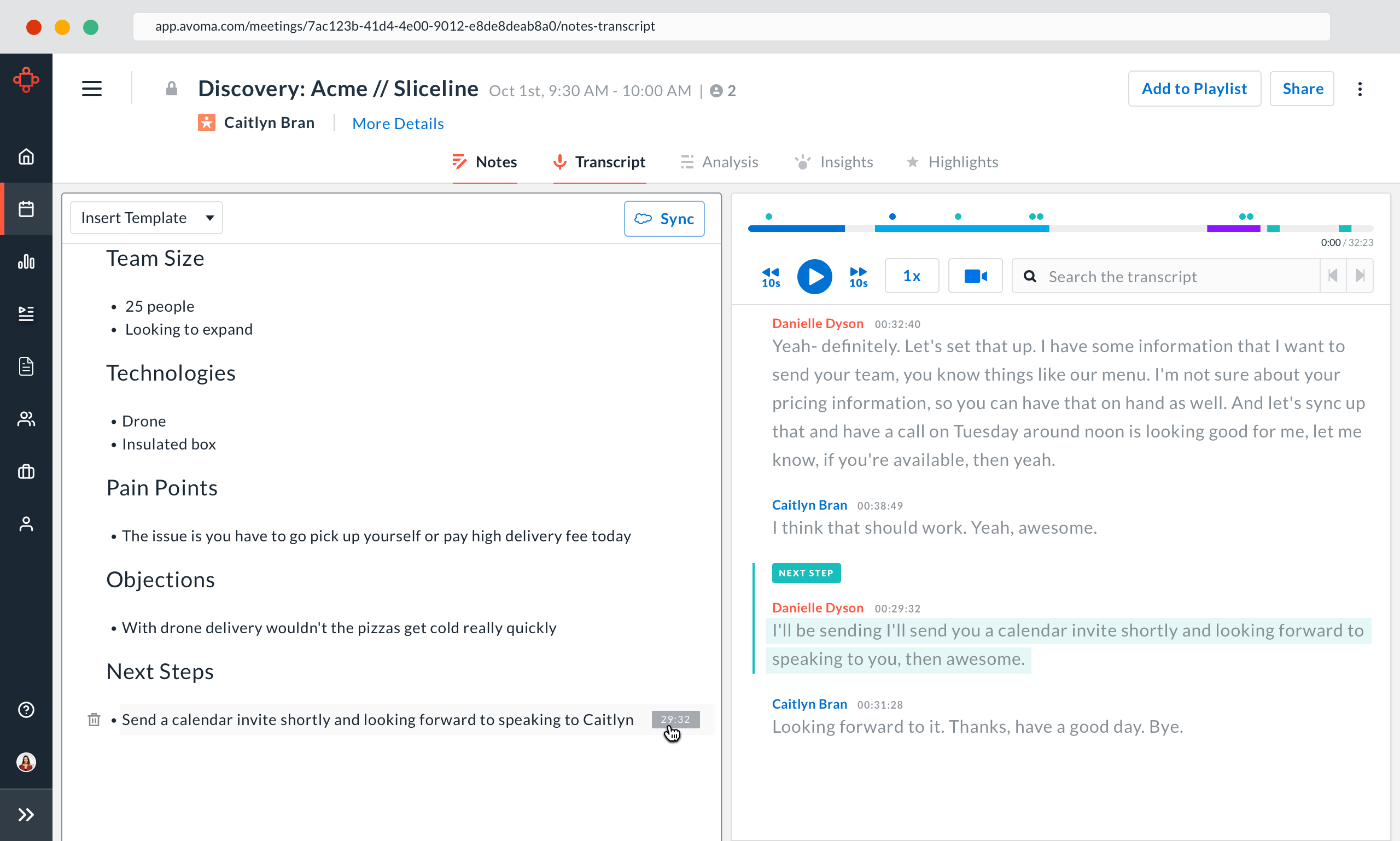 Known for its ease of use (ranked no.1 on G2 Crowd) and its AI-powered technology, Avoma is a Conversation Management Platform that helps customer-facing teams capture important customer information, before, during, and after important meetings.
Avoma goes beyond the general set of conversation intelligence tools. It analyzes conversation insights, and intelligence to help reps shorten sales cycles and delight more customers.
With Avoma, you can automatically record all your meetings, get full transcripts and summarized notes, and actionable insights synced directly to your CRM. Review calls and meetings faster by searching directly within transcripts and using identified topics to find exactly what you're looking for.
The platform integrates with all major CRMs, dialers, conferencing tools and calendars. Avoma also offers a pretty flexible pricing model that starts at $15.
Find the Best Productivity Tools for Your Teams
With so many programs out there claiming to increase productivity, you could spend weeks merely trying to gauge which one is right for you.
Fortunately, our handy roundup of the top 10 productivity tools for 2021 makes it easy to identify the most effective software for your needs.
Whether you're working from home, managing a remote team, or operating on-site, using a combination of these top tools can help you evade productivity killers, increase efficiency and enhance your success.