The corporate world as we see it today has come through some massive overhauls and transitions. In this reimagined business world, a considerable part of your business strategies should be focused on high employee engagement and motivation. And employee appreciation can do wonders for engagement and motivation.
A gallup revealed that an organization with active employee engagement can be 22% more profitable than others. This explains the paradigm shift in business strategies in contemporary times.
Speaking of driving forces behind high engagement, motivation takes the top spot. But what are the driving forces behind high motivation in the workplace? What makes employees feel motivated to display exorbitant commitment and diligence? Well, there could be different answers to these questions.
However, one determining factor that plays a vital role in driving motivation in the workplace is employee recognition. Appreciation from superiors, managers, and co-workers stimulates great zeal and motivation among employees.
In fact, as per HubSpot, 69 percent of employees assert that they will invest greater commitment in the workplace when they receive genuine appreciation. Besides,  a report by Randstad concluded that 27 percent of employees tend to quit in the absence of appreciation.
So, as you can see, from the motivation of employees to high engagement and retention among employees, employee appreciation is indispensable. In the absence of virtues of appreciation, recognition and other fringe benefits, employees can get demotivated and disengaged.
To help you find ideas, this article puts forth some unique and innovative ideas for employee appreciation. Without further ado, let's jump in.
1. Award flexibility and autonomy
Speaking of employees' expectations in this reinvented corporate space, flexibility is what they desire the most. Employees will be more than happy to continue remote work even after the pandemic is long gone. They are of the view that flexible working arrangements facilitate a better work-life balance. So why not make flexibility a reward they can win with exemplary performance?
As per CompareCamp, 73 percent of employees assert that flexible work arrangements are vital for greater job satisfaction. Having said that, they seek flexible working styles and flexible working hours. Moreover, they desire autonomy to work in their own way and on tools of their choice.
Therefore, offering greater flexibility and autonomy to your top performers can be a brilliant idea. When you recognize your employees by empowering them, it will set a performance benchmark for the entire workforce.
Everyone would love to work their way to winning more flexibility and autonomy, isn't it? Let autonomy be a metaphor for employee appreciation and recognition.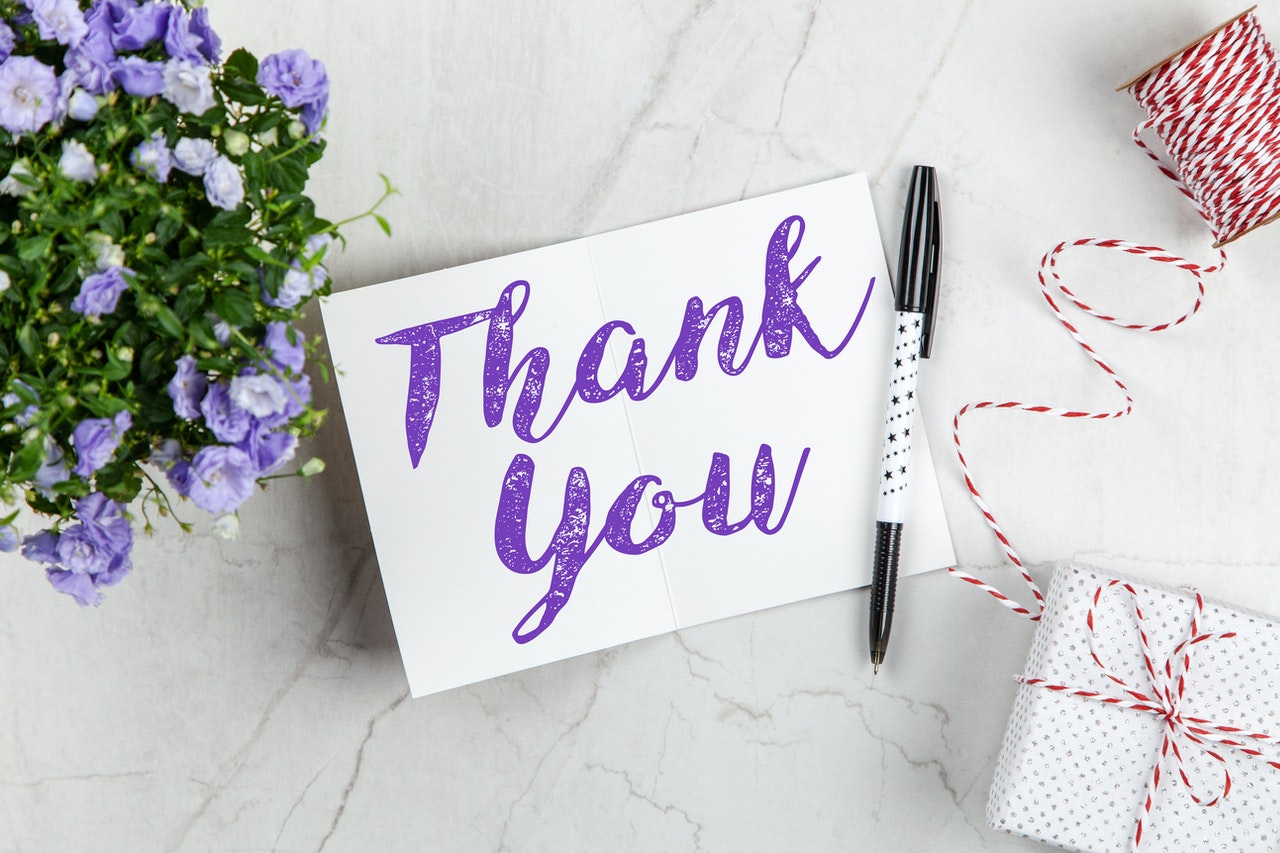 2. Cultivate a culture of gratitude
Appreciation and gratitude are quite complementary to each other, aren't they? Given that, it is better if both appreciation and gratitude co-exist in the workplace.
Here is a fascinating insight on workplace gratitude! Research by Harvard University concluded that gratefulness in the workplace can amplify employee productivity by 50 percent. To add, 81 percent of employees opine that they would be happy to go the extra mile for a grateful boss. Are you a grateful boss who believes in the simple art of thankfulness?
When there is a natural culture of gratitude in the workplace, appreciation is facilitated better. A sense of thankfulness will further promote the need for appreciation. However, it starts with you and you need to lead by example. When you start thanking people and appreciating them for their contributions, it will become a natural virtue in the workplace.
Now it makes complete sense why you should be a thankful boss, isn't it?
3. Offer personalized rewards
It is obvious that your employees will have varied interests and passions. Having said that, awarding fancy trophies to your employees may not be the most innovative idea.
Give them something valuable to them and they can use it to their advantage. That will be a much better reward than a trophy to keep in the cabinet or a framed certificate to be hung on the wall. Personalized rewards would be great as tokens of appreciation!
If someone is a fan of binge-watching, buy them a Netflix subscription instead of a trophy. Similarly, if someone is a fitness maniac, show appreciation by awarding them a gym membership. Also something for those that love to learn new things, like a new language, you can provide them with access to language learning resources.
On similar lines, you can take the help of the HR department to explore the interests of your employees and exhibit your appreciation via customized rewards. Your employees would absolutely love the idea! Besides, they feel far more motivated than receiving gift hampers or certificates of appreciation.
Besides, such personalization in rewards will further foster a sense of belonging in them. This feeling of belonging will have its own role to play in the motivation of employees. A study by BetterUp revealed that a strong sense of belonging can enhance job performance by 56 percent.
So, you better start working on promoting greater belonging in your employees! Personalized rewards based on their interests would be a great way of achieving that.
4. Leverage social media for employee appreciation
We all know how powerful and charming social media is in this era of overwhelming digitalization. Do you know that as per projections by Statista, the number of global social media users will reach 4.41 billion by 2025?
Given the colossal outreach of social media, you should look to leverage it for your business in all plausible ways. One of the greatest benefits social media offers is that it gives you a perfect platform to appreciate your employees.
Celebrate the persistent hard work and excellence of your employees through social media shoutouts. Post the pictures of your top performers on the social media handles of your business and express gratitude and appreciation through heart-warming captions. Let everyone connected to your social media profiles know who your top performers are.
Employees would find themselves brimming with confidence and motivation to be at the receiving end of such appreciation. Besides, it will also enable their peers and co-workers to congratulate them by posting comments. As a result, it can bring more likes and higher engagement rate that can help your business growth, too.
Needless to say, employees would love every bit of such special mentions on social media. They would want to win more social media mentions in the future and for that, they will keep their productivity upbeat. Quite a smart and social way of exhibiting employee recognition, isn't it?
4. Feature appreciation in internal newsletters
If your company has gone completely remote, there may be a certain deficit in employees' access to the latest company information and developments. This is where digital internal newsletters can be of great help.
Internal newsletters can serve multidimensional purposes in an organization. They can be used to keep employees in remote jobs updated with the latest events in the organization. Besides, you can also extend appreciation to your best performers by featuring them in the internal newsletters.
You can dedicate an entire column in the newsletter to employee recognition and appreciation. In this column, a detailed account of the achievements of the employees can be given. In this way, everyone in the organization will know who the top achievers of a specific month or quarter are.
Moreover, the top management of the company can also share their vision and strategic plans for the coming quarters through internal newsletters.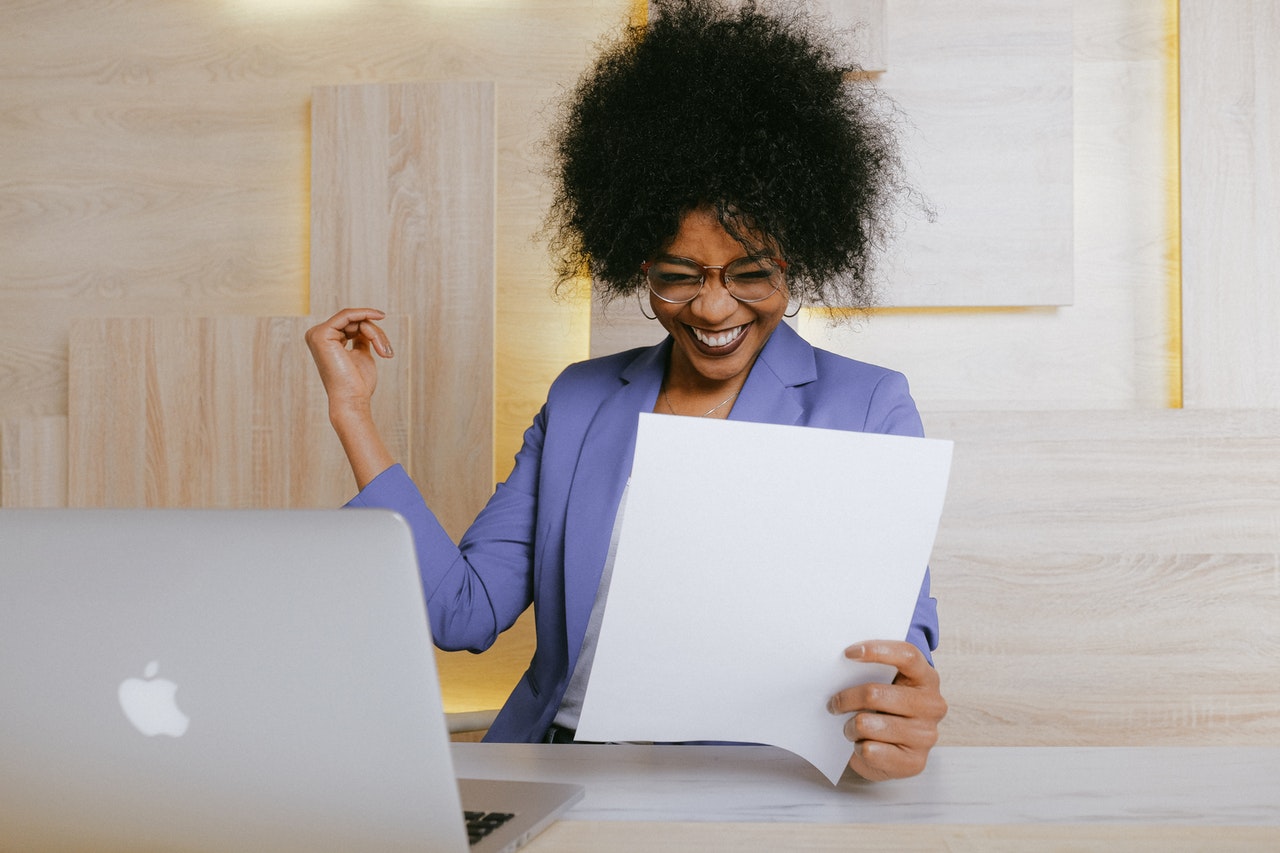 6. Create an exclusive achievers' club
Let the highest form of recognition in the workplace be in terms of privileges offered by an exclusive league of achievers. An achiever's club in the workplace should be about exclusive benefits for performers who settle for nothing less than excellence.
An achiever's club can offer the following exquisite benefits to the top-performing employees as an expression of your appreciation for employees.
Exclusive mentorship programs for career development
Health and financial wellness programs
Sponsored vacations
Health insurance and telemedicine benefits
Monetary incentives and attractive perks
The list is inexhaustible and you can add as many exclusive privileges as you may think of. Of course, they have to be in line with the budget you want to set for employee appreciation. In fact, an achievers' club can be a fabulous idea for motivating employees.
Those who get an entry into this achiever's club and get access to these privileges will be able to derive massive motivation. Besides, for others who see their co-workers being a part of this superlative league, they too would want to put in greater commitment and make their way to this club.
All in all, such a league of achievers will set a fine performance benchmark in the organization. It will act as a perfect motivation for employees who would then want to realign their goals with the objectives of the organization in a more worthwhile manner.
Besides, of course, it will also be a creative way of extending recognition and rewards to employees. The impact such a framework will have on employee engagement and retention will also be incredible.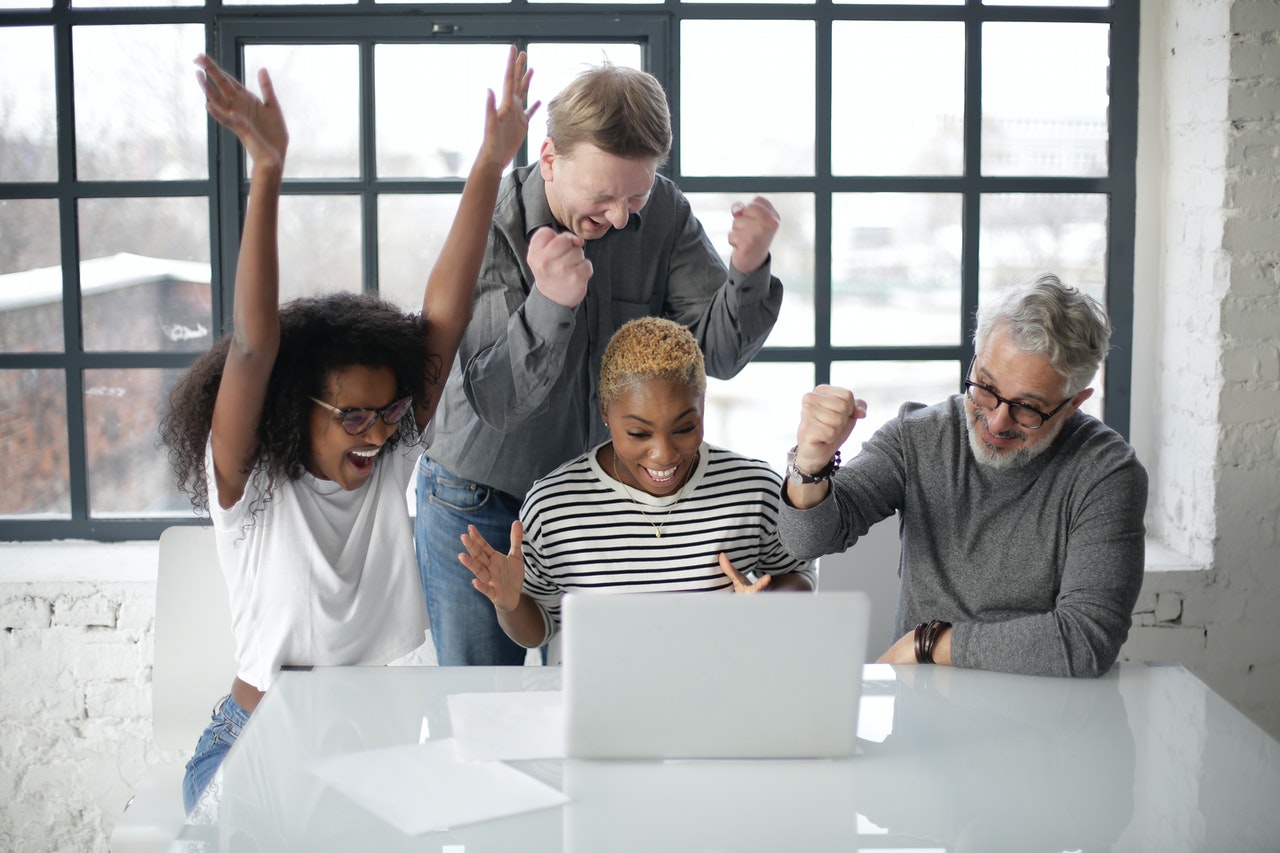 7. Celebrate your people
The idea of employe appreciation should not be limited to celebrating achievements. You also need to appreciate the effort and the persistence invested by your employees in every task. Sometimes their efforts would translate into accomplishments and at times they might not.
This is where you have to be more flexible with your idea of appreciating your employees. To keep your team motivated, celebrate your people. Celebrate their contributions, accomplishment of small goals, and their allegiance to your organization.
Let them know that the celebration of diversity in the workplace, birthdays and even the smallest milestones are all part of an inclusive culture of appreciation. When you organize such celebrations in the workplace, be vocal about the idea behind it.
Tell your employees that these gestures are in lieu of their undying commitment and the value they add to the company. See how they would respond with enchanting smiles and greater motivation to keep the positivity going! Everyone deserves a nice break full of great things to stay motivated after all, isn't it?
Always remember, celebrating your people and their little acts of goodwill is one of the best tactics for high employee engagement.
8. Give bonus paid leave
If you ask your employees to tell you their top three wishes, additional paid leaves would most certainly be one of them. Employees always find themselves in a crunch situation when it comes to paid leaves.
Most of them seek some extra time off from work to get a better work-life balance going. Moreover, they feel that some extra paid leaves would be great for their mental health and work motivation.
Hence, offering some bonus paid leave to employees for exemplary performances will be a good idea. Let's say in the usual sense, your employees are entitled to two paid leavers per month.
However, if someone has performed well in the last month or quarter, you can offer them to avail a few additional paid leaves. When you do that, remember to tell them that it is a token of appreciation from the organization.
They would feel great to hear that and the feeling of appreciation behind this special entitlement will rejuvenate their motivation. In fact, additional paid leaves are among the best non-monetary rewards you can give to your employees.
9. Order surprise meals
Who does not like food? So, if you have to think of some nice gestures for appreciating your employees, order surprise meals for them. Even if your team members are working from home, you can have a surprise meal delivered to their doorstep with a small appreciation note.
Your employees would adore such sweet acts and the appreciation note would be the cherry on the cake. All you need to do is pick up your phone and place an order for the favorite meal of the employee you want to reward.
Quite a convenient and cost-effective way of appreciating someone, isn't it?
10. Conduct virtual coffee breaks
As per Forbes, 70 percent of the global workforce will be in remote arrangements by 2025. We all know how remote and hybrid workplace cultures are becoming a hit in contemporary times.
Having said that, the bright future of remote work is well known to us. Telecommuting is the way forward and we need to adapt briskly.
What this means is that employers and managers need to find some unique ideas to appreciate employees virtually. Besides, it is a well-known fact that employees prefer recognition in front of their peers to receiving appreciation in private.
Hence, the need of the hour is to find some brilliant ideas for virtual appreciation. Well, virtual coffee breaks can be an amazing idea to serve this purpose. Whenever there is a need to extend recognition to employees, you can conduct a virtual coffee break using virtual escape rooms.
A virtual coffee break means that everyone breaks at the same time and connects through video conferencing software. The virtual coffee breaks can be about relaxing and candid conversations outside the ambit of work.
Moreover, during these breaks, you can take out a moment to appreciate your employees and let everyone know of their accomplishments. A lot can happen over a cup of coffee after all! Doesn't it make a fabulous idea to recognize prodigious performance?

To conclude, it is interesting how the expression of appreciating employees is becoming a competitive advantage for organizations. Companies are now acknowledging the quintessential link between employee recognition and motivation. Better appreciation leads to greater motivation and engagement which are paramount to an organization's success.
However, better employee appreciation in contemporary times is synonymous with unique ideas to reward employees. This blog for sure sets a perfect template of innovative and novel ideas for employee appreciation.