We are happy to share that you can now sign in to Fleep with your Microsoft account!
Fleep is all about making your work communications easier. Often this means making sure that Fleep works well with other tools and services that you are already using – like how Fleep interoperates with email, Fleep's integrations with other apps, etc.
Fleep has supported a sign in with Google for a long while already, and now you can also sign in to Fleep with your Microsoft account. This means a quicker and easier sign in process for all people and organizations who use Microsoft accounts – and less passwords to remember, if you're into that.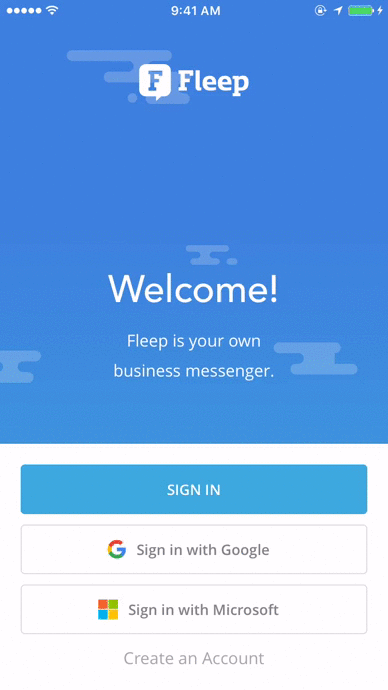 The new Microsoft account sign in includes support both for Microsoft accounts (what used to be called a "Windows Live ID") and Work or School accounts that your organization may have set up for access to Microsoft cloud services. (Find out more about the different kind of Microsoft accounts here.) 
In other words, if you are using one account for all things Microsoft—from Office to Outlook to Skype—you can now happily use the same account to sign in to Fleep as well.
This will work on all platforms, whether you use Mac, Windows, iOS, or Android devices, or switch between all four. Just find the "Sign in with Microsoft" button, enter your Microsoft account details and you're in!
Any feedback or questions? Contact us via support@fleep.io. Let's also stay in touch with om social media: Twitter, Facebook, LinkedIn, Instagram.