Many of our users make use of how Fleep is an open network. Some have brought all work communications to one place, using Fleep to chat both with their team as well as with their contractors, partners or clients. The team over at Greenice is an example of this.
Greenice is a web development agency that specializes in developing custom feature-rich apps and websites with a complex back-end. Their story started in 2007 with two freelancers that decided to join their forces. Now they are a team of 35 people with a portfolio of hundreds of projects and clients from around the world.
We spoke to Kateryna from Greenice about her team's experience with adopting Fleep and bringing all work communications to one place.
Read on, if you'd like!
Convenience of having all work-related contacts in one place
Before Fleep, the Greenice team was using another messenger that got discontinued. One of their project managers then researched team chats and found Fleep. He suggested using it instead of the discontinued messenger and they never looked back!
Now, the entire Greenice team is using Fleep, as well as some of their contractors. For example, they communicate with their designers and accountants on Fleep. "It is very convenient to have all work-related contacts in one place." says Kateryna. We agree!
Organizing work communications
"Losers have goals. Winners have systems."
― Timothy Ferriss, "Tools of Titans"
There is no one single way to organize your work communications in Fleep. But we have found that having dedicated conversations for different recurring topics is what works for everyone. The Greenice team is no exception in this. Let's take a look at the setup that works well for them.
The Greenice Fleep setup has a few general conversations for everyone in the team. For example, there's a conversation named "Official". Kateryna explains: "It is for letting everyone know if you are going to be late or unavailable at some time period." Another general conversation is "Talks", a group conversation for all informal conversations about anything and everything.
In addition to the general team conversations, Greenice has created group conversations for everyone who share responsibilities. So, they have conversations named "Sales", "Project Managers", "Team Leaders" and so on.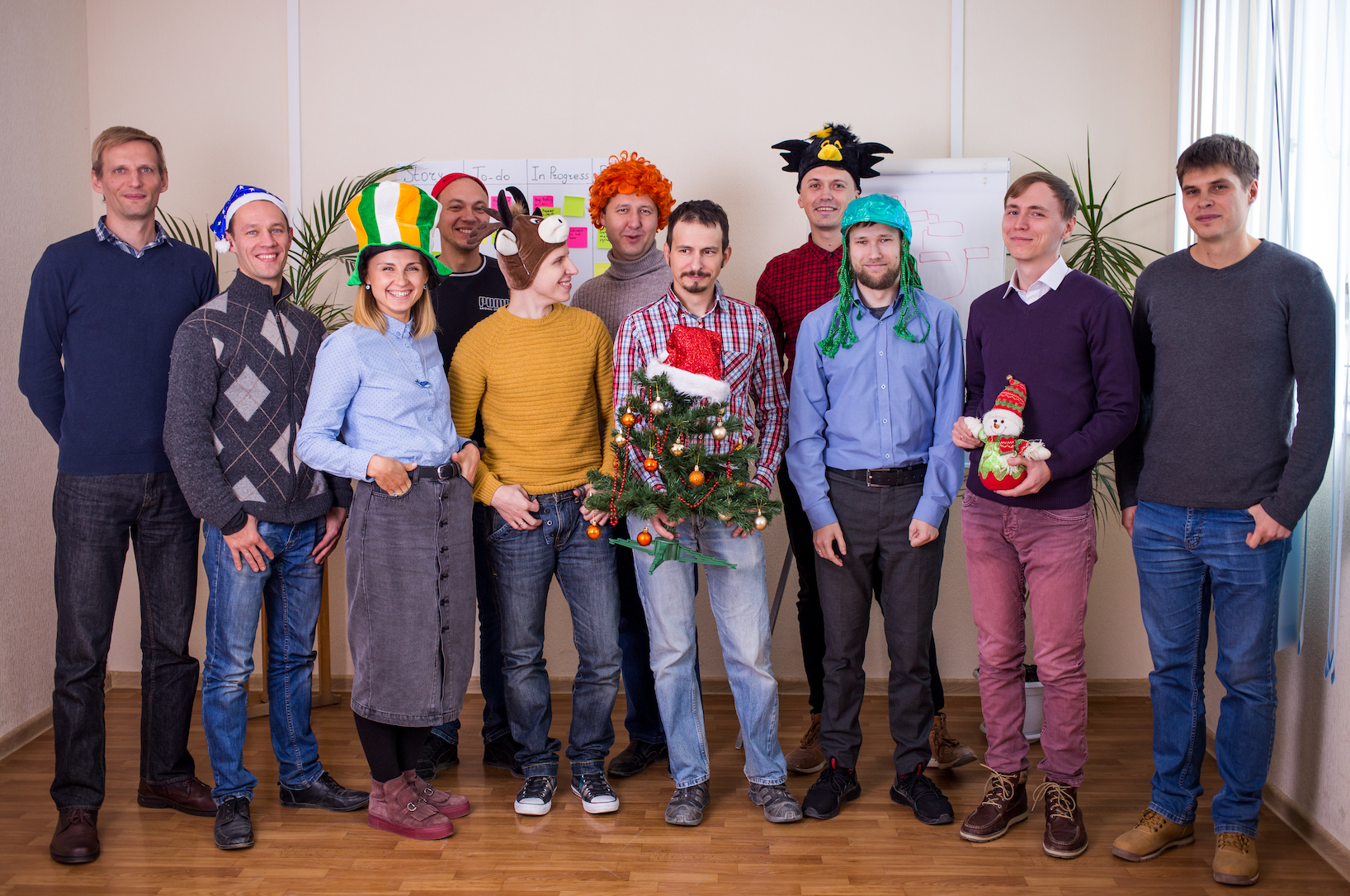 Favorite features
All teams have their favorite functionalities for work communication. Let's dive into Greenice's favorite Fleep features now.
First and foremost, the team loves pinned messages. "We pin files that are commonly used and messages with information that we know we will need to refer to later," Kateryna explains.
Our "seen-by"s are another favorite that many other work communications tools miss. Kateryna says: "We love being able to see who has already read a message." We agree. Sometimes such a small thing is a key part of communication.
Other functionalities that the Greenice team highlighted: @mentions — "Tagging people is useful when you need to call attention to a particular person". Some of their team members also use the Monologue functionality to take notes and most all of them like the ability to react with emojis to messages.
What matters in choosing a work communications tool
How do you choose the tools that you use every day? Sometimes, it's a rational decision, sometimes it's emotion and sometimes it's completely random.
Besides the features listed above, the Greenice team is pretty unanimous about liking Fleep for its simple interface. "It is intuitive and easy to find your way around right away," says Kateryna. Now you're making us blush!
We also asked Kateryna how we fare against our competition. After all, there are a lot of messengers for work communication out there. We will leave you with what she said:
"Compared to mainstream messengers like Skype, Google Hangouts, Whatsapp, etc., Fleep allows for a much better organization and separation of personal and work contacts.
Compared to team messengers, it has the best price-quality ratio. And Fleep also works with Linux really well."
Further Reading: