Fleep User Stories is a series of blogposts that highlights the cool people, teams and companies that use Fleep in their daily business.
This time, we are putting the spotlight on the SprayPrinter team. This is a team that believes there's nothing more uninspiring than a boring blank wall. It's also a team that uses Fleep as their main team communication tool.
We spoke with Richard from SprayPrinter about what they do and how Fleep helps them in that. Read on if you'd like…
What is SprayPrinter?
SprayPrinter is a smart and exciting device that delivers photos, designs and artwork of the user's choice to any wall. No more uninspiring boring blank walls.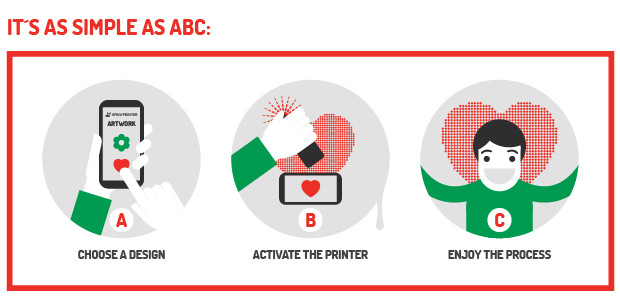 With SprayPrinter, anyone can be an artist. You choose the image you want to print on your wall from our app, activate the printer and enjoy the process – pixel by pixel, color by color – it's as simple as that!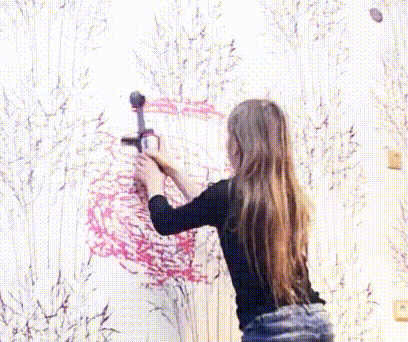 We have already gathered a strong community of artists and designers behind SprayPrinter, creating real value to the users of the device. It might be fun to print a selfie to your wall once or twice, but for professional designs, we are creating a marketplace where designers, artists and photographers can upload their creation and set their own prices. We take 10% in between and everyone is happy.
We are on Indiegogo for crowdfunding — find out more and support SprayPrinter now!
How did you find out about Fleep?
In the Summer of 2015, I helped my friend out in organizing a sailing trip for the Fleep Team. While sailing, I learned a lot about Fleep directly from the CEO, and when I returned to the office the next day, I became a user immediately.
How do you use Fleep?
At first we used Fleep for all of our internal communication and task management, and by now we also use Fleep to communicate with colleagues and partners who are on Fleep. It's a really convenient tool for discussing tasks and managing all of our online communication.
We have a dedicated conversation for every major topic – finance management, marketing, production etc – and the whole team is included in these to make sure everyone knows what's going on. Within the team, we also have 1:1 chats to discuss more detailed stuff.
What do you like about Fleep?
I like the fast customer support. But also the fact that the founders of Fleep develop it for themselves – it makes Fleep a really fast-developing and comfortable tool.
What are your Fleep tips?
Watch the tutorials and use all of the capabilities of Fleep.
Who would you recommend Fleep to?
I would recommend Fleep to every organization that wants to make sure everyone on their team knows at all times where is their contribution point.
Thank you for sharing your Fleep story, team SprayPrinter! You can find all featured user stories under the Fleep User Stories category. Make sure you also follow Fleep on Twitter (and #fleepstories) and Facebook to keep an eye on our news and updates!