It's the end of the year, which means it's time to review how we did in 2017. Nope, we're not going to tell you about how many cups of coffee we consumed or how many slices of cake we had per team member… Let's just  say our CEO loves cake, and our CTO probably has coffee running in his veins instead of blood.
So, without further ado, let's take a look at what Fleep features were released in the last 12 months.
Tasks 2.0 and Event Stream API – this entailed a thorough rewrite of our message flow and Taskboards, behind-the-scenes enhancements to Fleep Tasks. This also included some preparation work for the long-awaited My Tasks feature (more about that later…).
Fleep for Business – in 2017, we had a dedicated team working on everything Fleep for Business-related. We launched Fleep for Business in September, and then added some more functionalities in the months that followed.
Trello integration – this long-awaited integration can be used to send updates from Trello cards and lists to a Fleep conversation. Read more: Introducing the Trello integration in Fleep!
appear.in integration – we built an integration with appear.in so you could create and join audio-video calls directly from Fleep. Read more: Voice and video calling in Fleep now with appear.in.
appear.in integration 2.0 – then, we upgraded our appear.in integration so you can start a call with any specific appear.in room by using the command /call roomname.
Team labels 2.0 – we made some changes to how team labels work and how you can use them to organize your conversations. Since the launch of Fleep Teams, every team created is accompanied by a team label that is automatically added to all team conversations. Now, you can also add the label to any other conversation as well. Your conversations, your rules.
Left pane rewrite – we rewrote the left pane (conversation list on the desktop version), improving the desktop conversation list and moving all search in Fleep to the left pane. As a part of these changes, we also said our farewell to the All Conversations view in the web app.
"New messages" animation – we introduced this animation to indicate when new messages have been marked as read.
Linux app – yes, Fleep for Linux was signed, sealed, delivered in 2017.
Mobile label management – labels help you organize your conversations in Fleep. This year, we made it possible to add and remove labels on the Android and iOS apps!
Server infrastructure reorganization – we split our servers onto more separate VMs, to better serve increasing server load.
Android push notifications 2.0 – as Android recently made some changes to how push notifications work, we had to make some changes to make sure our push notifications work seamlessly.
Storage limit – we have started calculating how much storage you have used, based on how many files you have access to – including both files you've uploaded and what have been shared with you.
Mute until read – now you have the option to mute conversations until you read them. Once you have read all messages, the conversation will be unmuted.
Other – we re-hauled our sign-up flow, which now works with code based verification, and also started work on message reactions.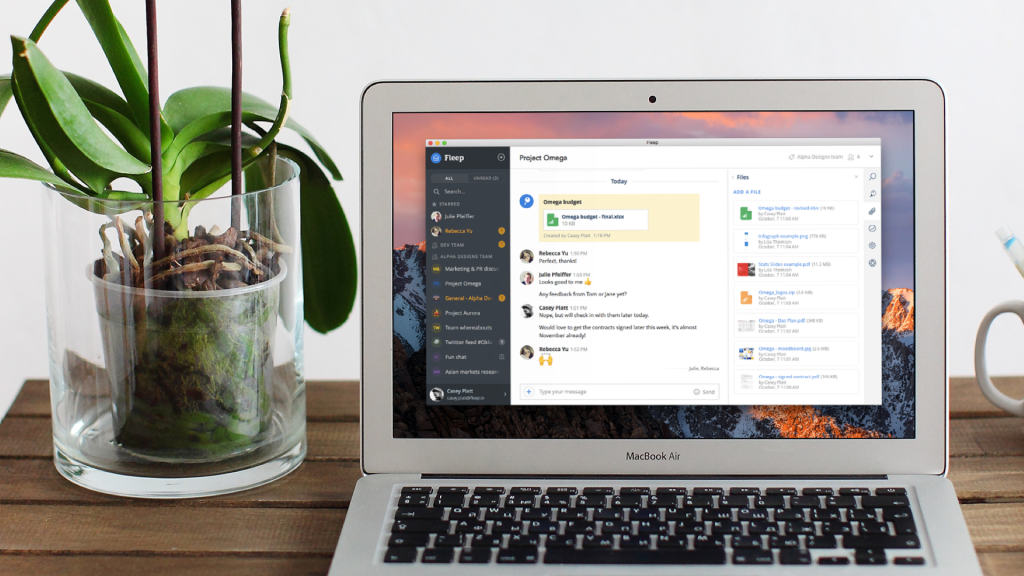 What's next?
We have made our plans for the next quarter, and set our focus on Tasks. We will work on task notifications that will alert the conversation when a task is completed and My Tasks, a view where you can see all tasks assigned to you, in one place (let us know through Support if you'd like to be a beta user for this!). After that, we will start working on due dates for our tasks. Additionally, we will work on some improvements to Fleep Teams, email conversations and managed conversations.
We hope you like the direction we are moving in. If you have any questions or feedback, don't hesitate to contact us at support@fleep.io. Let's also stay in touch through our social media channels. We're on Twitter, Facebook, LinkedIn and Instagram.